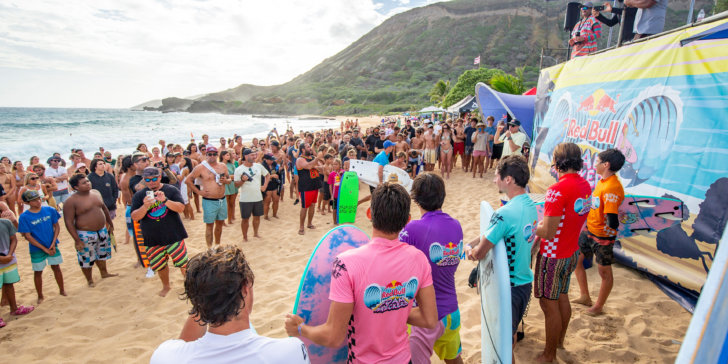 What a kickoff…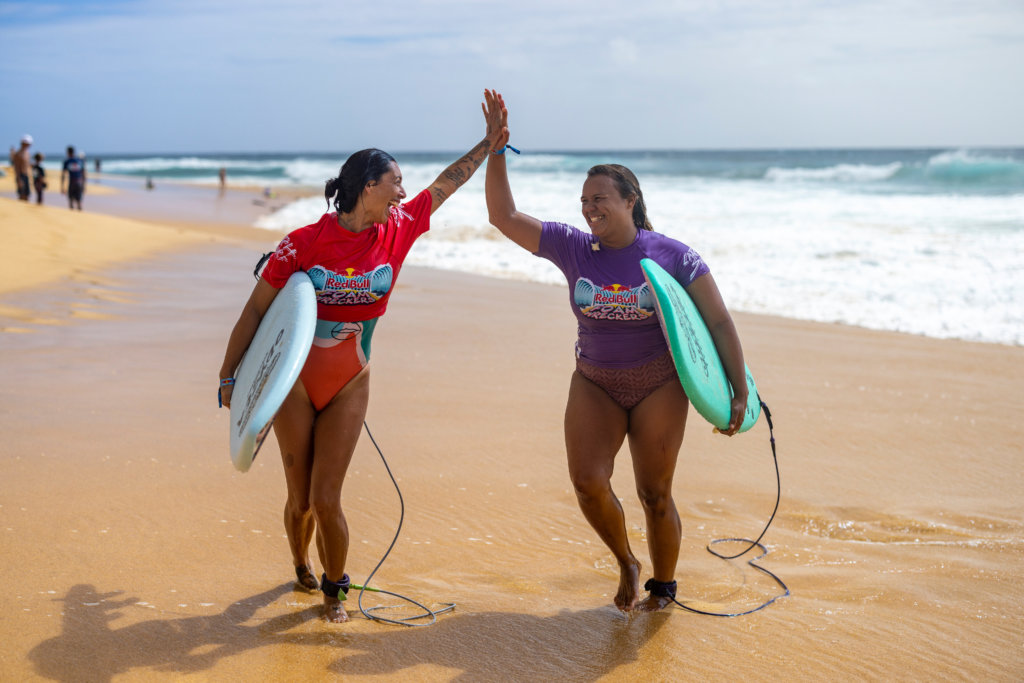 Happy Foam Wreckers on 5th November, 2022 //All images from Zak Noyle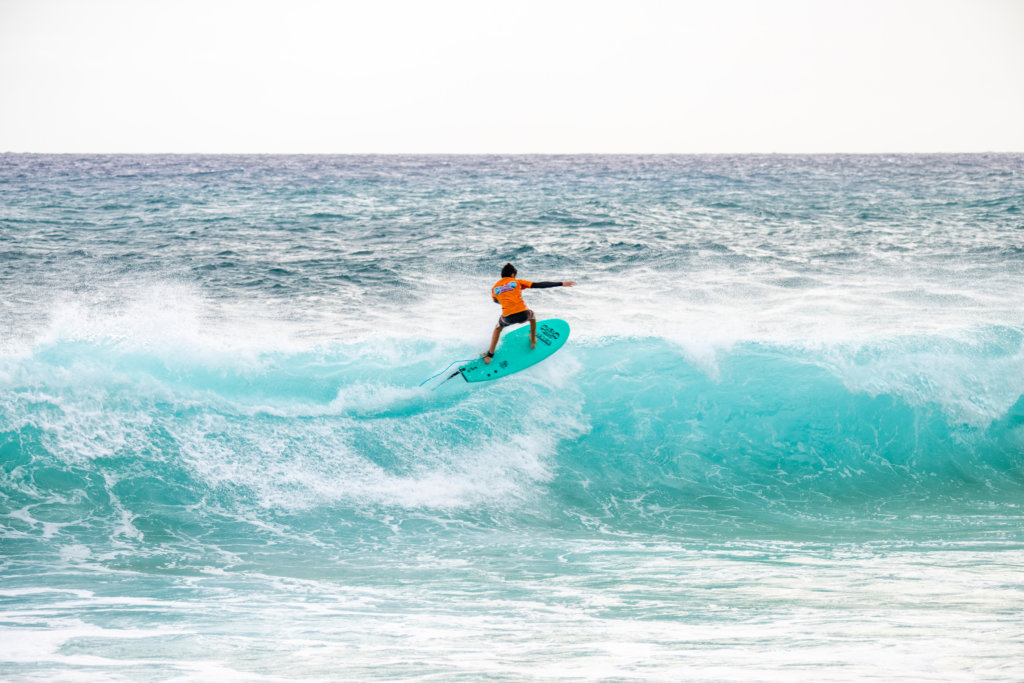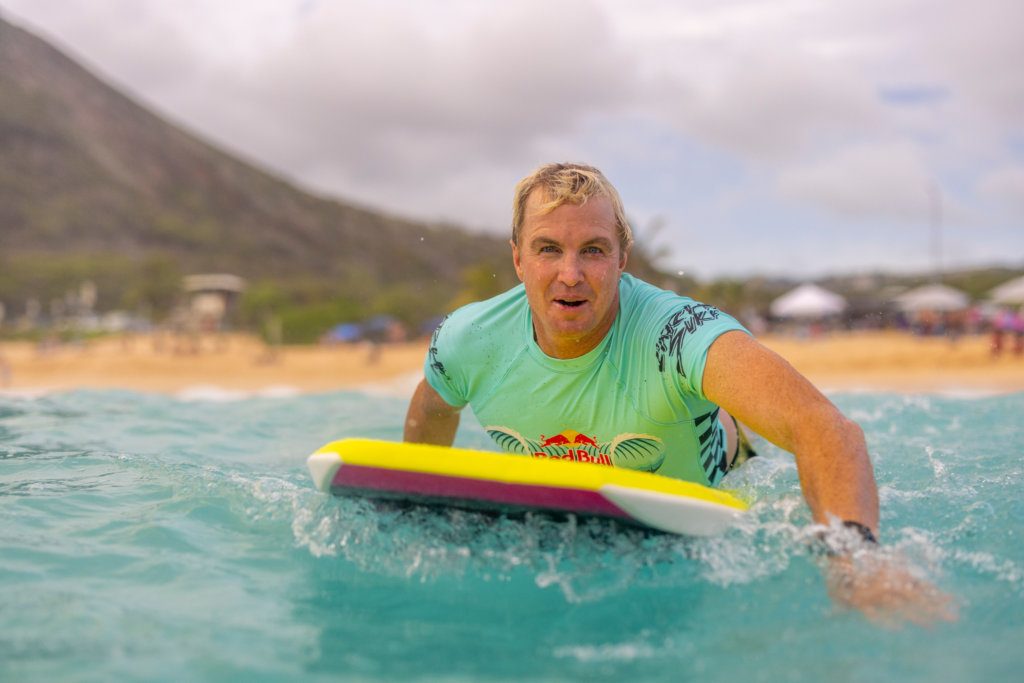 JOB surfs at Red Bull Foam Wreckers ..he's 'working'
Ideated by Jamie O'Brien, the world's most fun surfing competition was the biggest event yet of the series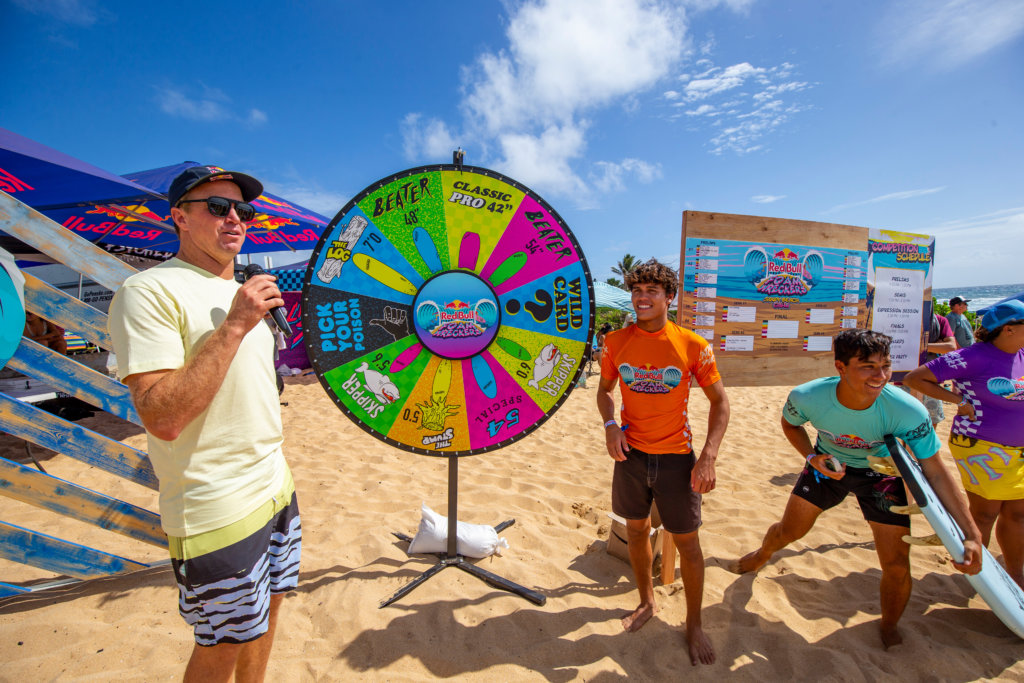 JOB: Spin the wheel to see what you'll be riding…
Honolulu, HI (November 6, 2022) – Red Bull and Catch Surf partnered to bring Red Bull Foam Wreckers, the world's most fun surfing competition, to the shores of Oahu for the first time. The participatory event series where only foam (soft-top) surfboards are allowed, Red Bull Foam Wreckers celebrated the joy of surfing and local community at this sold-out surf competition with strong crowd participation.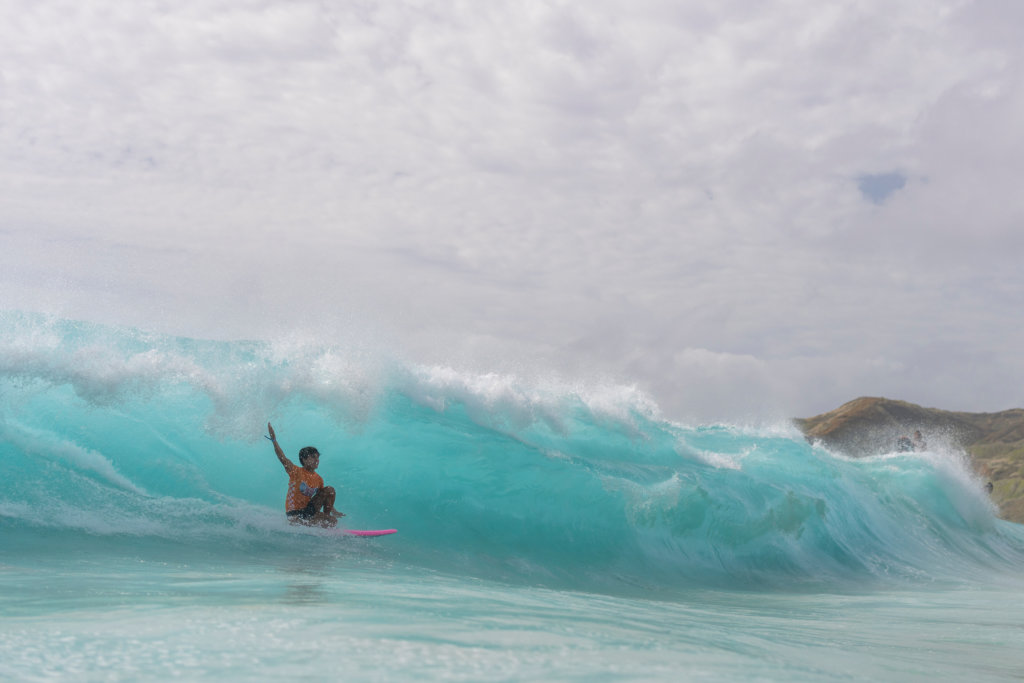 Soon to be wrecked…
Held at Sandy Beach, Red Bull Foam Wreckers showcased 128 local competitors and drew more than 1,000 spectators. Kailua local Hunter Johnson, who was the first registered competitor at the first-ever Red Bull Foam Wreckers, held in Waco, TX, in 2021, took home the coveted overall victory. On his first place title, Johnson said, "I'm super psyched to win the first-ever Red Bull Foam Wreckers at Sandy Beach! I participated in the first Red Bull Foam Wreckers in Texas, where I came in second, so I'm happy to come home and take the title."
Second place went to Waikikiʻs John Michael Van Hohenstein also known as "Johnny the Ripper." And in third place was Kawaika Rohr-Kamai from Waimanalo, Hawaii. The top three podium finishers took home a special-edition Catch Surf surfboard and bragging rights.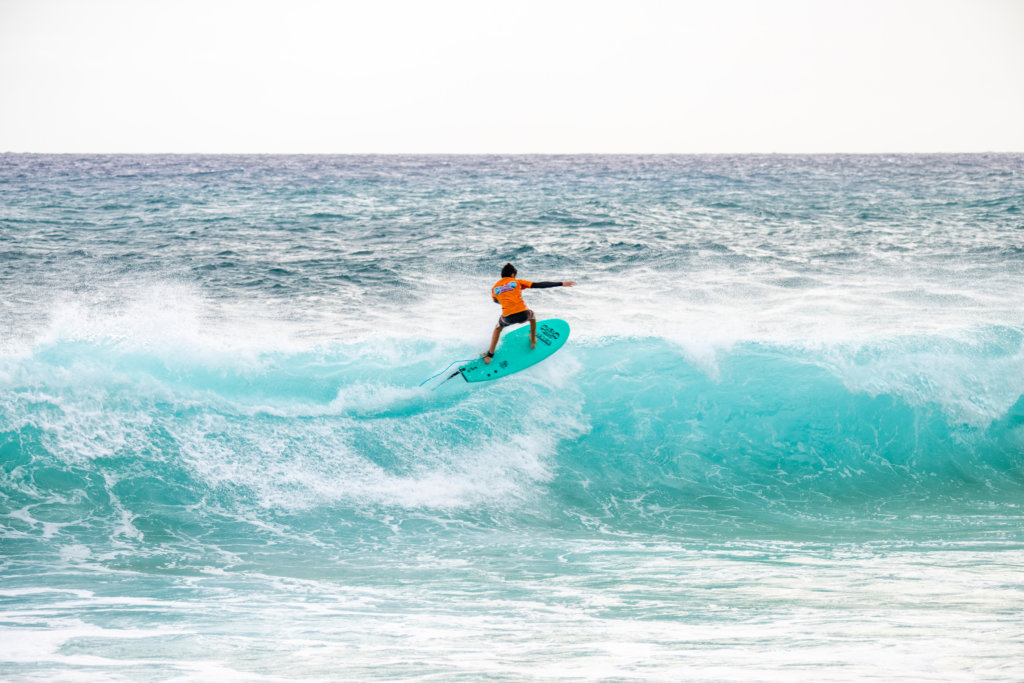 Jamie OʻBrien, Red Bull athlete, contest judge and foam board fanatic, explains why this contest is different from all the other surf contests. "It's a one-of-a-kind; it's the most official, non-official surf contest in the world. It's all about having fun and enjoying yourself, win or lose." O'Brien was instrumental in ideating the event series.
Additional celebrity judges included Kalani Robb, Tina Cohen, Blair Conklin and the rest of the Catch Surf team. The Aloha spirit ran strong throughout the entire event, as competitors expressed their creative surfing styles, cheered for each other and felt the energy from a supportive and vibrant crowd.
Semi-finalist Brittany Penaroza said, "It was amazing! I am just beaming. There are not a lot of contests where you feel the whole crowd and the energy; everyone is just psyched on everybody doing well. I had to think creatively because I wasn't familiar with the board I drew at all, so while in the water I kept thinking about what I could do to change it up to make things fun and trippy. I accessed another part of my brain that I don't tap into normally. This was the best surf day ever – going out on different boards and just having fun!"
Red Bull Foam Wreckers' 2022 event series spans nine beaches from March through November 2022, with this being the first and only stop in Hawaii. To see the full results and more information visit: redbull.com/foamwreckers.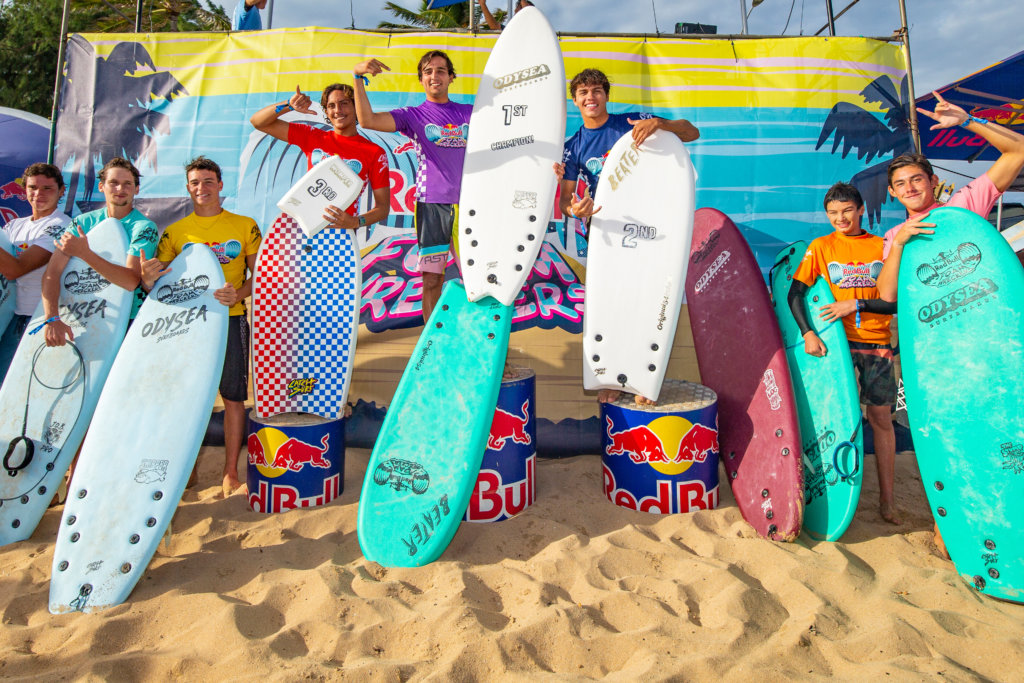 Participant surfs at Red Bull Foam Wreckers STOKED!
Photos from Red Bull Foam Wreckers are available HERE.
To share, please tag @redbullsurfing, @catchsurf and #redbullfoamwreckers.