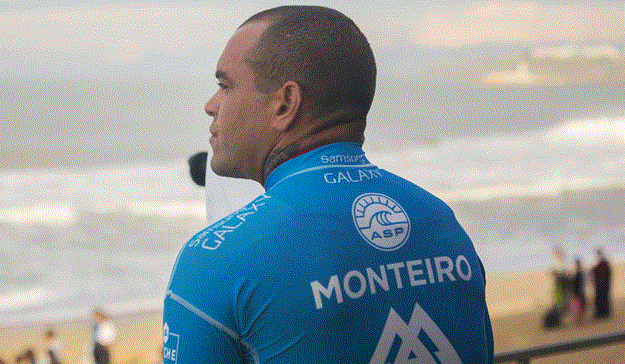 They're not messing around. Honest mistake or not. You wont see Raoni on the WSL list for awhile.
Late in the day last Friday, May 8, the WSL posted a press release to their website stating that Brazilian surfer Raoni Monteiro had been suspended for 20 months after testing positive for performance-enhancing drugs, more commonly referred to as PEDs.
According to the press release, which has flown under the surf world's radar for the past five days, Monteiro tested positive while competing at the Billabong Pipe Masters in December of last year. Monteiro has been suspended since December 12, 2014 and has been banned from competing in any WSL events until August of 2016. The WSL tests surfers for PEDs at random throughout the season.
The press release stated that Monteiro's use of PEDs was unintentional and that he has been fully cooperative in the investigation. "Subsequent investigations by the WSL Discipline Director have received full cooperation from Monteiro and his representatives," wrote the WSL. "The investigation, inclusive of discussion with the athlete, determined that while the use of a Prohibited Substance was 'unintentional' and prescribed by a physician, Monteiro still violated the WSL Anti-Doping Policy."
"I made an honest mistake," Monteiro said, "but there are rules to follow and I broke them. I am looking forward to working hard with the time out of competition, getting back to my best and competing again next year." It should be noted that at the conclusion of last year's Tour, Raoni failed to requalify for the 'CT.
The WSL is prohibited from commenting on the exact substance that Monteiro had used. When asked why they waited five months to announce the suspension, the WSL's Dave Prodan said, "as it is a serious situation, the positive test requires an in-depth investigation with the opportunity to respond on their [Monteiro's] end."
Monteiro isn't the first professional surfer to test positive for PEDs. In 2005, Neco Padaratz was suspended from competing in ASP events after he tested positive for anabolic steroids. Padaratz contended at the time that the steroid he tested positive for was to treat an ongoing back injury.