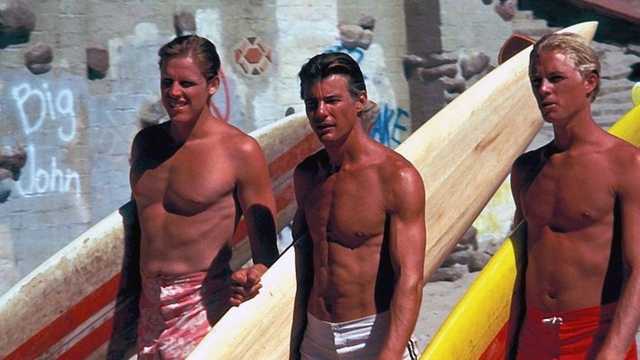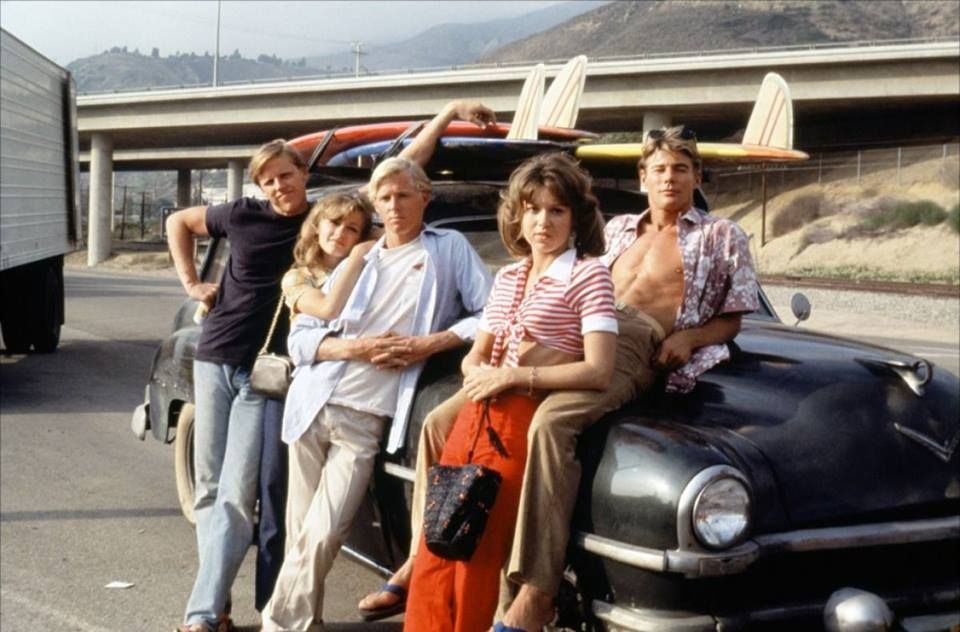 BIG WEDNESDAY CAST From Left to Right: Gary Busey (Leroy),   Patty D'Arbanville (Sally Jacobson) with William Katt (Jack Barlow),   Lee Purcell ((Peggy Gordon) with Jan-Michael Vincent ((Matt Johnson)
Veteran actor Jan-Michael Vincent has died at the age of 74. Best known for his starring role on the '80s TV series Airwolf '84-'86, Vincent passed away of cardiac arrest back on February 10th, but his death was just reported Friday, March 8th.
Vincent got his career started young in the late '60s, appearing on such TV series as Lassie and Bonanza.
His noteworthy credits include Big Wednesday (esp. among Surfers), with Gary Busey; though he had dozens of films in which he acted: Hooper, with Burt Reynolds; and Hard Country, opposite Kim Basinger.
But, it was Airwolf that really made Vincent a star. He played a military helicopter pilot named Stringfellow Hawke & Vincent was the highest paid actor on network television, pulling in $200,000 per episode at one point.
However, Jan-Michael battled drug and alcohol issues throughout his career. When Airwolf ended, he appeared most often in low-budget, straight-to-video movies.
He also was also in several car crashes in addition to being arrested at several times for drunk driving and public inebriation.
Vincent's right leg was amputated below the knee after he contracted an infection in 2012.
He died at a North Carolina hospital and was later cremated.
Here's a look at the highs and lows of Vincent's life and career….

"Life takes you in different places at different times and periods of your life," opined JMV in the emotional climax of Hollywood Don't Surf. "But once you're a surfer, you're gonna grow old until you die as a surfer."