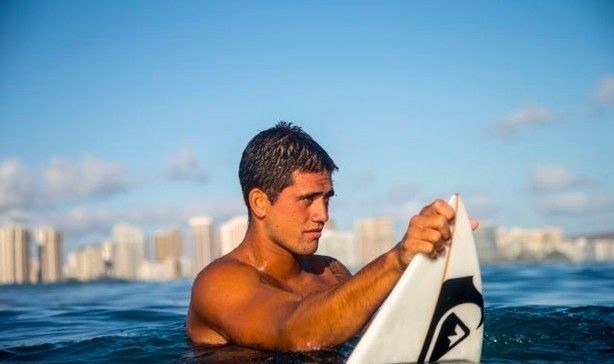 Zeke Lau © Quiksilver
Quiksilver adds one of Hawaii's biggest young threats to team
Surf News Network, June, 2015 – North Shore, Hawaii – June 12th Quiksilver announced new and talented team member: Ezekiel Lau. Considered as Hawaii's next big threat, the regular footer is one the most committed and powerful surfers of the surfing birthplace archipelago.
Surfing has always been his calling but Zeke practiced many other sports at high level such as soccer, baseball and basketball which helped him sharpen his athletic body and develop exceptional physical skills.
"Zeke" is a complete surfer feeling comfortable in massive barrels as well as small waves. His career began with 4 NSSA National Champion titles. In 2013, at the age of 20, he won the prestigious Vans World Cup at Sunset Beach for his first year on the QS tour.
An amazing tube-riding charger as well as a master in aerial surfing, Zeke has it all to perform. As he joins the Quiksilver Surf Team, Ezekiel Lau opens up a new chapter of his career in order to achieve his ultimate goal: battle against the world's best.