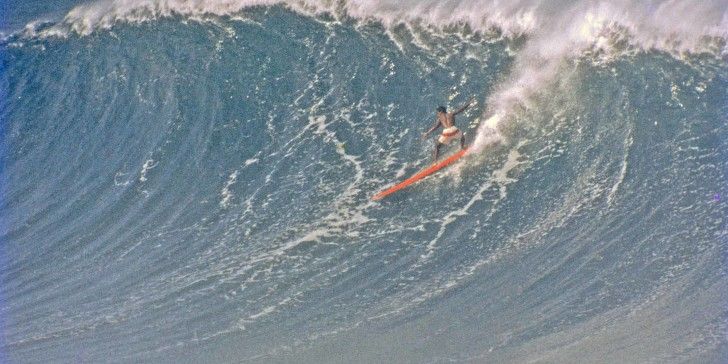 We know The Quiksilver in Memory of Eddie Aikau is an invite only big wave event that only runs when Waimea Bay is averages 20′ or bigger for a full day of comp. Wednesday Jan 27th was way bigger by early afternoon. Even closing out! But, The Eddie didn't go. Of course, the legend himself would have gone…. all day… just for fun. But this is a contest with select high standards and dollars that have to make cents. Still, folks are talking, asking questions and not all in a positive light. The Quik crew is feeling it esp. on this 30′ El Nino swell, so they had to say something. 
Quik posted this Instagram:
"Let's set the story straight, the team here at Quiksilver want The Eddie to run more than anyone. However we also want it to be a fair event contested in conditions Eddie Aikau himself would have approved of.
For this prestigious event to get the green light the event criteria must be met. The waves MUST be in 20 foot plus range for an entire contestable 8-hour period. That means from 8am to 4pm Waimea Bay must be bigger than 20 foot.
The judging format for The Eddie is different to every other event in the world. The surfers waves in the first heat are judged against surfers waves in the last heat. Therefore if we ran the event yesterday, where the waves didn't peak until the afternoon, the first three heats would have been surfed in smaller, lesser, unfair conditions.
The event window remains open until February 29th and another storm is forming for next week. Although it's a long way out, we have everything crossed that it will produce the waves we need to run this amazing spectacle we call a surfing event.
Any questions, hit us in the comments and we will do our best to make sure they are answered.
#EddieWouldGo."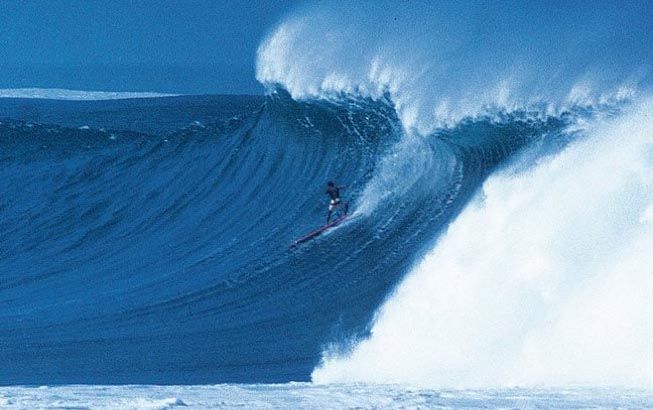 How big is this wave?  How were most the waves Eddie loved to ride up to 8 hours in one session? Are the QS standards too high for the Spirit of the Iconic Waterman? One things for sure, Eddie Will Go again. And the all that QS and the Aikau family have done to perpetuate Eddie's legacy will go on as well. Thank you for all these years. SNN.
So there some clarification and closure. The simple explanation is that the waves weren't big enough for long enough. And when you compare 1990 well it seems it was the right call. Only the Best of the Bay for Eddie's honor. Maybe a better story is how Slater would've been too busy surfing in the event and wouldn't have been available to rescue that baby. Eddie would be proud. He'd also be proud of how hard surfers are pushing it today…eg. Luke Shepardson shown below.