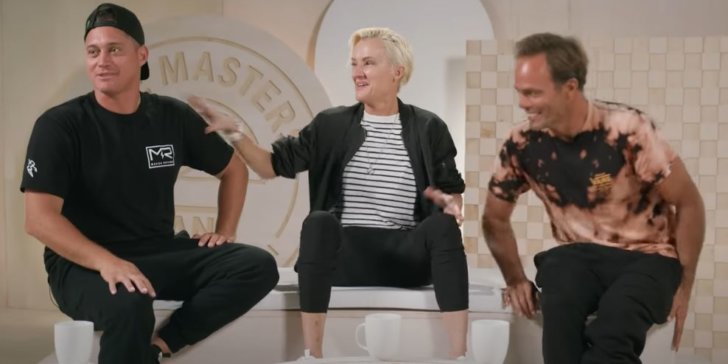 Vans Pipe Masters: Invite Show Part 1 | Surf | VANS
Oct 13, 2022 Nathan Fletcher, Keala Kennelly, and Makua Rothman discuss the new format, rules, prize purse, and, most importantly, the 60 surfers invited to the 2022 Vans Pipe Masters.
No Priority rules…
Equal judging on turns, airs and barrels…
4 surfers per heat that stay together all 4 rounds…
20% WCT'rs and 80% non CT'rs
10 Hawaiian and 10 Non-Hawaiian Women compete
100K Grand Prize for Men and Women winners out of a total purse of 420K!
Music Credits: Rick Snowden About Vans Surf: Inspired by the creative pioneers, craftsmen, legends, and true icons of the sport, Vans Surf embodies a lifestyle of experimentation and championing the creative and unpredictable nature of surfing—because progress is never a straight line.
Vans Surf: "Off The Wall and Into The Water."
Vans Global Surf Team: Alex Knost, Chelsea Woody, Dane Gudauskas, Dane Reynolds, Dylan Graves, Harry Bryant, Ivan Florence, Jett Schilling, Joel Tudor, Justin Quintal, Kyuss King, Leila Hurst, Michael February, Nathan Fletcher, Nathan Florence,  Pat Gudauskas, Rasmus King, Tanner Gudauskas, and Wade Goodall. 
Discover more Vans Surf content: https://youtube.com/playlist?list=PL9…  
Learn more about Vans Surf: https://www.vans.com/surf.html?icn=to…
About Vans: Vans®, a VF Corporation (NYSE: VFC) brand, is the original action sports footwear, apparel, and accessories brand. Vans® authentic collections are sold in 97 countries through a network of subsidiaries, distributors, and international offices. Vans® has over 2,000 retail locations globally including owned, concession and partnership doors. The Vans® brand promotes creative self-expression in youth culture across action sports, art, music, and street culture and delivers progressive platforms such as Vans Checkerboard Day, Vans Park Series, Vans Triple Crown of Surfing®, Vans Custom Culture, and Vans' cultural hub and international music venue, House of Vans.