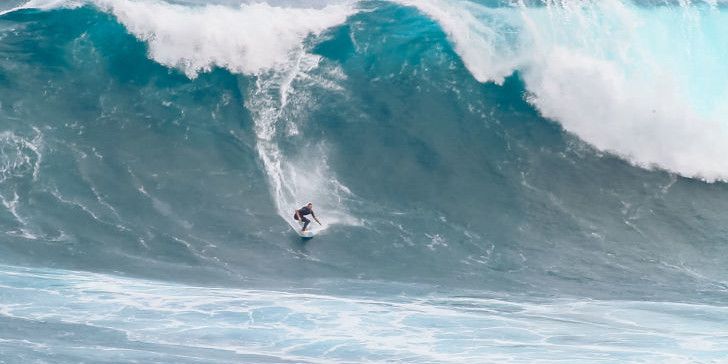 A world record for the biggest Skim Board wave ever ridden.
After years of guys talking about and laughing at the idea of someone surfing Jaws on a skimboard, yesterday morning Friday March 13th 2015 the infamous Bill "Beaker" Bryan and Maui resident Sean McClenahan made surfing and skimboarding history surfing Peahi finless. With a 12-15 foot ground swell in the water and linking up with one of Peahi's expert waterman Jayson Blue, it was on. Despite the strong northerly winds, making more dangerous conditions for Jaws, they managed to successfully tow-in to a few bombs surfing their skimboards before things got too ugly. Special thanks to Jason Harris from Jerome Baker Designs for helping organize this event along with kineoceandesigns.com for capturing history.
Also big thanks to Skimhawaii, Victoria Skimboards, CMV clothing, Maui Jim Sunglasses, Beaker Boards, 10th Street Bros, XS Energy, Grape Skimboards and Astrodeck for being a part of this special day!