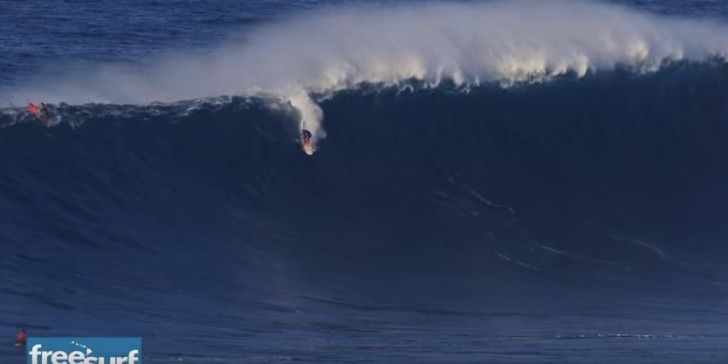 While Waimea reached 20′ max with far more 15-18′ sets ridden…it was the Jaws of Peahi that reached this NW's maximum of near 30′ local size (45'+ faces). SNN.

Published on Feb 11, 2016
The Eddie didn't go this morning, but we headed over to Peahi (JAWS) and this is what we saw…
Shane Dorian, Albee Layer, Billy Kemper, Seth Moniz….