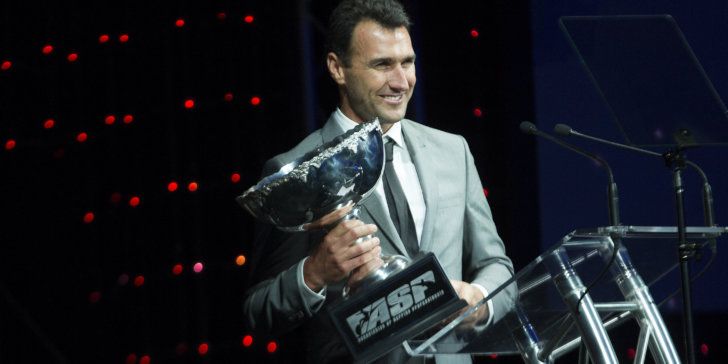 – AUSTRALIAN ICON & 2012 WSL CHAMPION WILL RETIRE AFTER 18 YEARS ON ELITE TOUR
 2012 World Champion Joel Parkinson (AUS) will retire from professional surfing following the Billabong Pipe Masters in December 2018.
Credit: © WSL /  Kirstin
JEFFREYS BAY, South Africa (Monday, July 2, 2018) – Today, 2012 WSL Champion Joel Parkinson, 37, announced his retirement from the World Surf League (WSL) Championship Tour (CT). Parkinson will surf the remaining CT events of the year (excluding the MEO Rip Curl Pro Portugal) and retire from full-time competition after his final heat at the world-renowned Billabong Pipe Masters in Memory of Andy Irons this December.
"I've decided this will be my final year on Tour," said Parkinson. "I'm all finished at Pipe. I thought about going on for doing one more event. Doing Snapper as one year consecutive event, but I just thought there's no better place than Pipeline. I've had so many great memories there. So many great wins there. I've decided this is it. This is my last time around the globe on this Tour. It brings tears to my eyes a little bit saying it aloud."

Caption: Joel Parkinson at the 2012 Billabong Pipe Masters. Credit: Kirstin
"I just really am at a point where I enjoy my surfing, and I must say, I enjoyed wearing a jersey for a long time, but that part of surfing to me is not as strong as what it was. I don't think I have the fierceness in my blood. Doesn't boil from putting a jersey on. My blood boils for surfing good waves now.
"I'll really miss the friendships. But I always thought, I'll always be lucky after retirement that there's a Tour stop in my backyard. So at least once a year, I'll get to come down and see all the familiar faces, friends and family. And I'm excited to go back to some of these places when I don't have to put a jersey on or there's not an event on. I can't wait to go to J-Bay when the event's not on. Or go to Europe, see friends in France. And do stuff like go to Hawaii in January and February when events aren't on. And I think that's really when you'll rock back on the friendships you made on Tour."
The legendary surfer from the Gold Coast of Australia will hang up his competitive jersey after 18 years on the elite tour, 12 prestigious CT wins, and, of course, his illustrious World Title victory in 2012. Parkinson's iconic style not only cemented his legacy in the history books but has influenced and inspired the next generation of surfers around the world.
"I mean, I was a prick of a competitor when I was younger. Arrogant, cocky. But, in saying that, that's the thing that makes a great competitor," Parkinson said. "I love when I see young kids come on and they've got a bit of a swagger, and they've got their chest out when they walk down the beach. I love that. I think it's awesome. It's the way to improve yourself. To be better in a competitive environment. But, it does get old after a long time."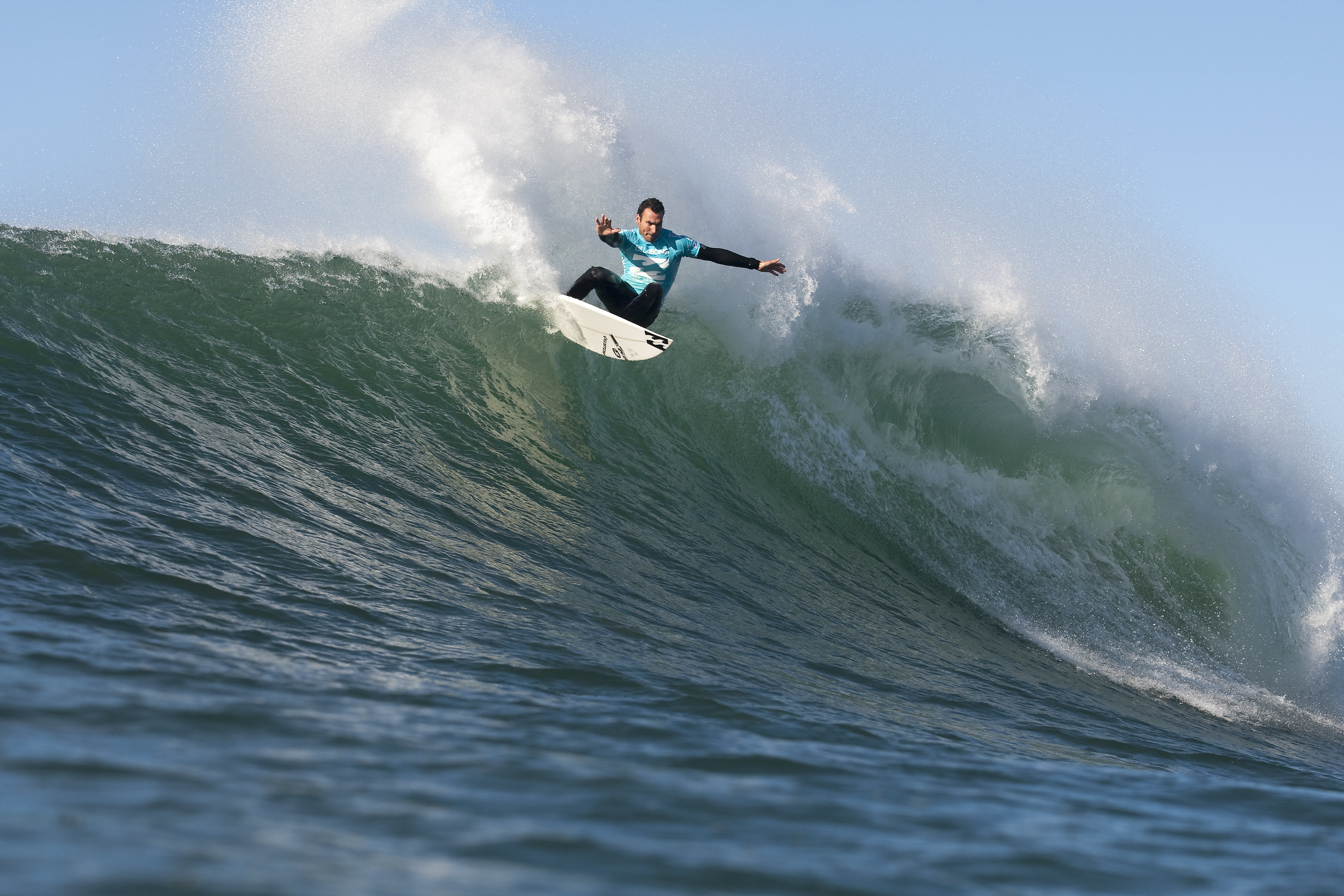 Caption: Joel Parkinson at the 2009 Billabong Pro, Jeffreys Bay. Credit: Cestari
Parkinson announces his retirement on the opening day of the Corona Open J-Bay, where he is the two-time event winner (1999, 2009). Now 19 years later after his breakthrough CT win as a wildcard in 1999, Parkinson will surf the event that started his career for the last time. He will be up against current World No. 1 Julian Wilson (AUS) and local wildcard Matthew McGillivray (ZAF) in Heat 6 of Round 1.
"I'm going to have a smile on my face whether I'm last or first in these events. But I'm going to try and get first for sure. I'm going to try to go out with a really good way," continued Parkinson.
"I can't wait to take my kids around and take them surfing and take them to beautiful places where I don't have to put a jersey on. I can enjoy my surfing. All those little things. It's going to be awesome."
The Corona Open J-Bay will be broadcast LIVE on the WSL's Facebook Page. Also, check local listings for coverage from the WSL's broadcast partners.
For more information, please visit WorldSurfLeague.com.