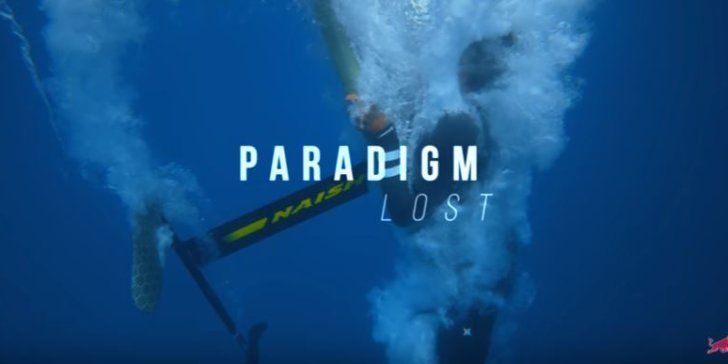 What defines a surfer? Is it the art of wave riding or the equipment you ride? For Kai Lenny, the ocean is a playground and the only rule is to have fun.
In Paradigm Lost, Kai shares incredible sessions with World Champions in BIG WAVE, PROGRESSIVE SURFING, KITE SURFING, WINDSURFING and SUP—and shows the endless possibilities that come with a wide open mind.
Kai also introduces the world's best pro surfers to a new chapter in surfing with one of the most exciting developments in years – the SURF FOIL.
Filmed over three years, in six countries, Paradigm Lost captures the highest level of water sports action in beautiful 4K. In between the action are heartfelt stories of the characters at the top of their sports.
Cast & Crew:
Kai Lenny, Albee Layer, Jamie O'Brien, Levi Siver, John John Florence, Kelly Slater, Airton Cozzolino, Marcilio Browne, Kalani Chapman, Ryan Hipwood, Julian Wilson, Ridge Lenny, Matt Meola, Ian Walsh, Dusty Payne, Greg Long, Robby Naish, Laird Hamilton, Victor Lopez, Clyde Aikau, Dave Kalama
_
Experience the world of Red Bull like you have never seen it before. With the best action sports clips on the web and original series, prepare for your "stoke factor" to be at an all time high.