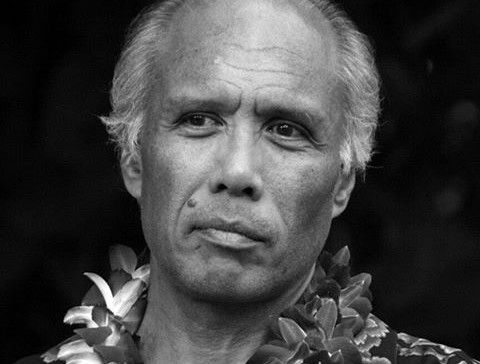 Today, Sunday 10am at Kewalo Point
Aloha Friends,
I have sad news.  My friend Pete Thompson passed away recently.  He was a true Friend of Kewalos.
At Pete's request, Clyde Matsuzaka and I will be organizing a "Paddle Out" at Kewalo Point on Sunday, March 29 @ 10:00 am to spread his ashes at the place he loved to surf and helped to protect.
He also requested to fly the Save Our Kaka 'ako banner we used during our rallies which he participated.   He told me that he really believed on what FOK was doing and generously donated to our cause.
I plan to wear my red SOK shirt to honor him. You are all welcome to wear yours too.  I will have some available for $15.
If you cannot make it to the Paddle Out, Pete's Celebration of Life event will be on Sunday, April 12 from 2-6 pm @ Kapiolani Community College Diamond Head Campus at Ka'Ikena restaurant.
Mahalo,
Ron
"My honey for almost 45 years (from 4/1/70 to 3/10/15) just passed… I was so fortunate to have been chosen by this charismatic, intelligent Hawaiian man so artic…ulate, witty and warm. So many sectors of Hawaii have come to share their love of all that he stood for. It was way too soon. But, people have pointed out that he lived 10 years longer after his initial heart attack, and 2 years longer after his good samaritan role at Mokuleia helping drowning kayakers, and 1 year longer, after the Farmers' Market accident with Annie. He lived a full passionate life that touched so many people. We will have a Celebration of Life with all the people he's touched. Be safe, passionate and life life to the fullest, Like Pete Would Do".
Love you all,
Syl (Sylvia Thompson)