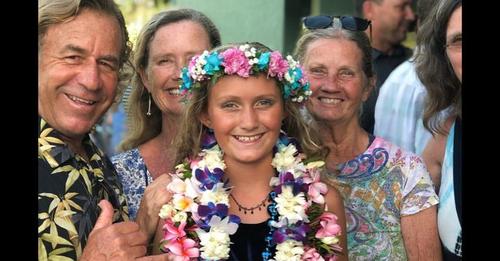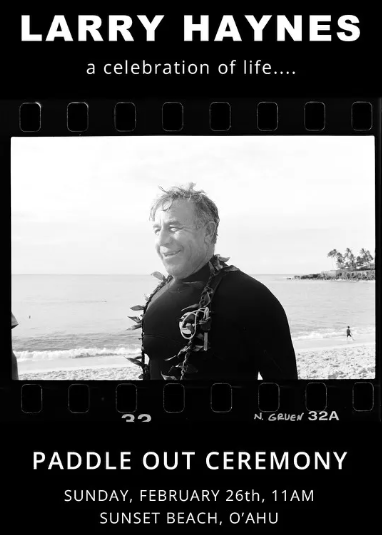 WSL Pays Homage To Legendary Water Cinematographer Larry Haynes – Rest In Power Larry!
The WSL is heartbroken to learn of the passing of our beloved colleague and dear friend, Larry Haynes. Haynes was an incomparable filmmaker and water cinematographer, whose iconic work showcased the very best of surfing. His kindness and positive energy, in and out of the water, were admired by the North Shore community, the surf world, and everyone who knew him. His legacy will live on forever.
FREESURF MAG Larry Haynes, who is considered to be the premier ocean cinematographer, recently passed away on February 9 on the North Shore of Oahu.
Upon graduating from high school in Central California, Larry set out for his new home in Hawaii. It's here where he decided to live his dream and the place where his creativity, tenacity, fearlessness and passion flourished. Combined with his love of the ocean and his innovative filming of those on and below the water, Larry created a legacy of remarkable talent and contributions to the global surfing world and beyond.
Larry is credited with manufacturing the "helmet cam" thereby changing the documentation of surfing forever. He cemented his reputation for being tremendously persistent, some would say stubborn, while taking video and pictures of North Shore surfers at times even risking his own life to get the "shot."  His love and understanding of the ocean were a key to his continued success.
As much love for the ocean and his career as Larry had, there has been nothing that surpassed his love and commitment to family. Larry is affectionally remembered for "loving harder than anyone we knew. "And much of that love was reserved for the love of his life, his daughter, Lilly.
Born on July 10, 2007, Lilly was the daughter who gave Larry even more purpose for him to love, to provide for, to teach passion, to show commitment and to give her the best life possible. As a Haynes family member shared, "Lilly will continue to remind us of what Larry did for all of us and that was to love. And love hard."
Haynes is being remembered as a "North Shore pillar," the "most dominant cinematographer in the ocean," and a "legendary filmmaker," all of which are true. But he's also being remembered as a joyful, loyal friend who you always wanted to share a surf. As his family would say, "…at the end of the night or when he would head home, he would always say, 'I love you' wrapping you in a big Larry hug".
A Celebration of Life for Larry Haynes will be a paddle out on Sunday, February 26, 11:00 AM at Sunset Beach followed immediately with a memorial service at Sunset Beach Park.
The public is invited to attend.
Larry Haynes was 61.
Colton Haynes "Larry Haynes was not only a surf cinematographer legend and filmmaker, but he was also a dad, a son, a brother, and an uncle. He was loved equally by the surfing world and by his family.
We are here because we have lost the one who kept not only the surfing world showcased but held his family together through all that he did. He was the intricate part that got the "shot", grabbed the groceries, filmed the contest, drove to water polo practice, got slammed on the reef, made the dinner, and so much more.
Without Larry, life will be different for us all. Larry (Uncle Larry) loved hard, he did life hard, and never took his foot off the gas. He was going to do whatever it took to provide for his only daughter Lilly. He loved her to the ends of the earth. We are here to ask for support of Lilly and her future, and to provide a fund for her to go to college as Larry always dreamed of for her."
Colton Haynes… organized this fundraiser.
A GoFundMe page has been established in support of Larry's daughter, Lilly:https://gofund.me/5622aba6
You can also contribute to Lilly directly at PO Box 1102, Haleiwa, HI. 96712