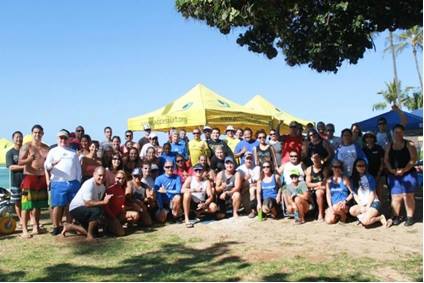 AccesSurf helps people with disabilities and their families to access the beach and ocean in a safe and therapeutic environment. Participants can explore their level of abilities by surf, swim, snorkel, or enjoy shoreline flotation.
Anything you can do to help us please GO HERE
Aloha
Cara Troy
AccesSurf Executive Director
808-748-1820
Through our "Day at the Beach™", Wounded Warrior's" and "AccesSurf Instruction" programs, our organization is able to achieve its mission of providing beach access and therapeutic ocean activities in a safe and barrier free environment. We invite anyone with any type of cognitive or physical disability and their family members to discover their own level of abilities in the ocean environment. Our participants range in ages from 3 to 83 and have included paraplegics, quadriplegics, amputees, cerebral palsy, blind, autism, multiple sclerosis, downs syndrome, and others.
For the details about our programs. E komo mai!  GO HERE