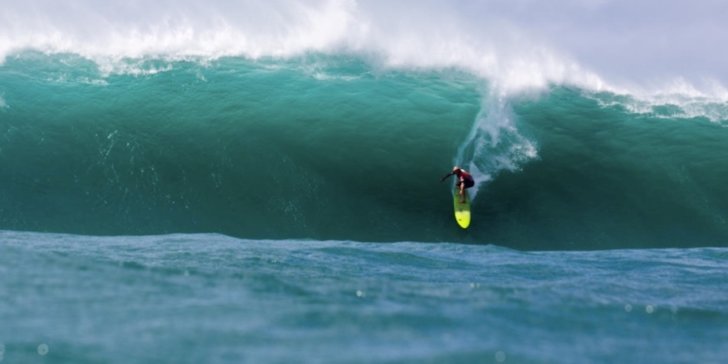 Without a doubt Eddie Aikau would be waxed and ready to surf Waimea for the upcoming XL 15-20′ WNW in Monday afternoon into early Tuesday (Pe'ahi could hit 25′)…
talk about a Christmas Bonus Gift and one to celebrate the New Year. Indeed, we all get to close 2019 in style.
The last event ran in 2016 in the Biggest surf the contest has ever seen since 1984…(JJF Won this along with a World Title). This episode won't come close to this size.
Past Pipe charger Liam McNamara, is helping with 'The Eddie' still has yellow status but due to all the confounding factors of a long period + very WNW…The Bay may fall short of the 15-25′ realm for a full day. SNN

Stayed tuned here