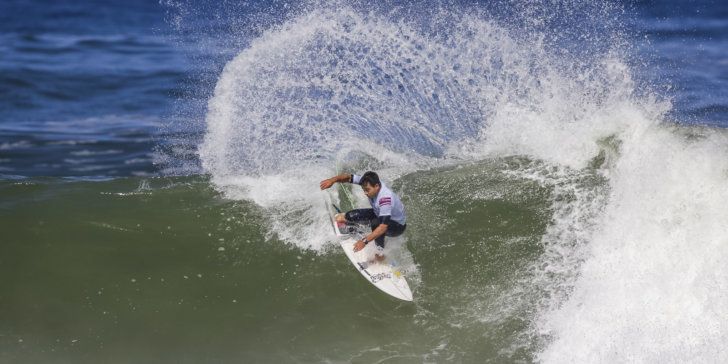 Ewa Beach Boy, Keanu Asing ripping as always. PHOTO: © WSL / Smorigo 
ROUND 1 NEWSFEEDS FEATURE: FILIPE TOLEDO, GABRIEL MEDINA, MIKEY WRIGHT, JOHN JOHN FLORENCE, ITALO FERREIRA AND MORE
SAQUAREMA, Rio de Janeiro/Brazil (

Monday, May 14 2018

) –
Rio is 7 hours ahead of Hawaii.
 Australia's Mikey Wright Takes Down World Champion Florence Again
Brazilian Surfers Dominating Lead by Medina, Toledo, Pupo and Ferreira
1. Filipe Toledo (BRA): Toledo displayed all his power, flow and speed to take a big Round 1 Heat win at the Oi Rio Pro in the opening heat of the day. Toledo posted an excellent 8.9 on his final ride to take a decisive win over fellow countryman Ian Gouveia. Toledo fast tracks to Round 3.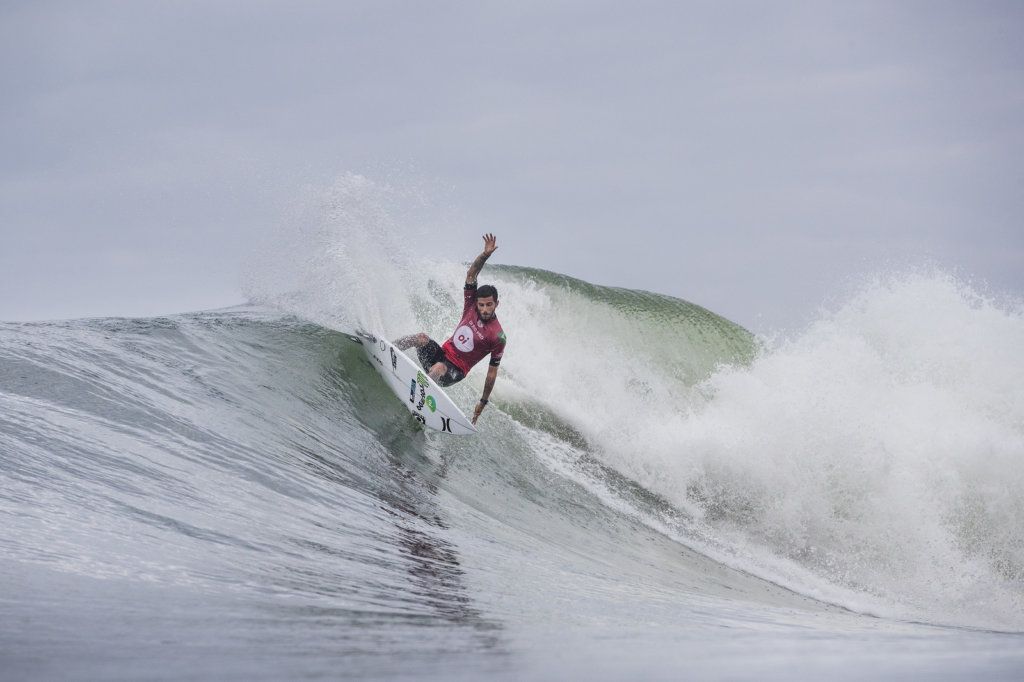 Holy 'Rio' Toledo. Watch out. PHOTO: © WSL / Poullenot 
2. Mikey Wright (AUS) Vs John John Florence (HAW): Once again Mikey Wright proved to be the nemesis to 2017 WSL World Champion John John Florence. Florence took the lead late in the heat with an excellent 9.10 ride and looked set to take the heat win, but in the final seconds Mikey Wright showed outstanding nerve, requiring a 6.94 to win he found a good wave and performed a series of critical bottom to top turns to score a 7.8 and take the win. Being Round 1, fortunately, Florence is not eliminated and will go into sudden death Round 2 while Wright skips Round 2 and goes straight to Round 3. Fellow Australian's Julian Wilson and Wade Carmichael also won through their opening Round Heats on the opening day for the men at the Oi Rio Pro.
3. Gabriel Medina (BRA): Brazil's most popular surfer Gabriel Medina took a solid opening Round 1 heat win defeating compatriots, Jesse Mendes and Alejo Muniz. Medina remained busy throughout the heat catching waves and searching for opportunities to perform aerials. In front of his home crowd, Medina would love to take a first-ever CT win in Brazil and also set up his season for a serious assault on the 2018 World Title.
4. Italo Ferreira (BRA): The Brazilan dominance continued as joint Jeep Leaderboard number 1 Italo Ferreira posted a narrow win over Australia's Conner O'Leary in Round 1 Heat 7. The Brazilian storm is on a show today with impressive performances on the powerful beach breaks.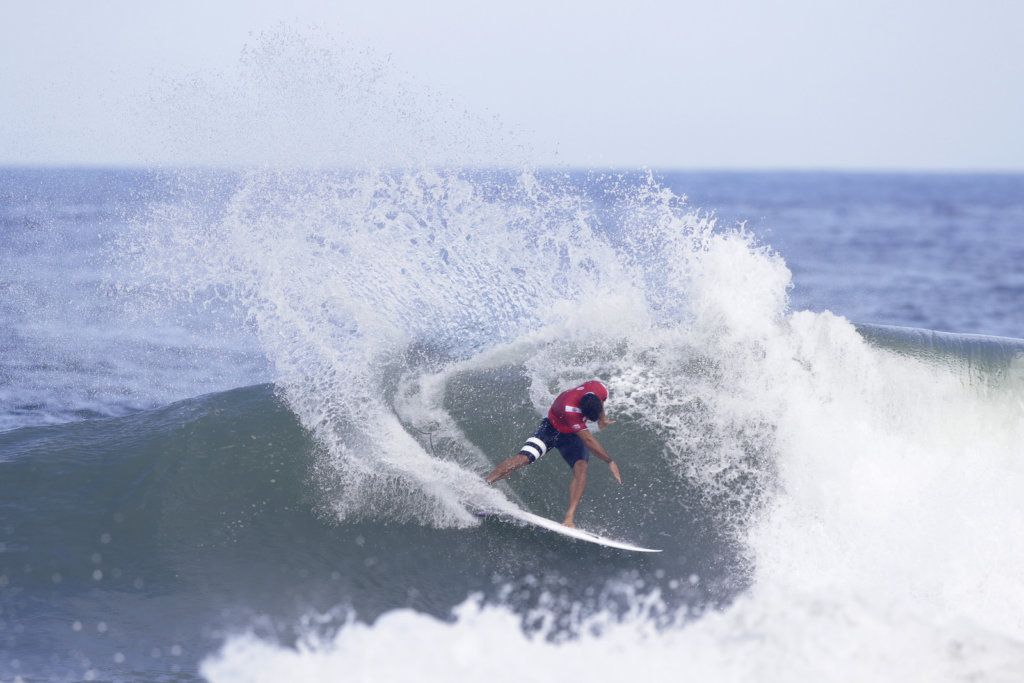 Michel Bourez' lesson on style and power. PHOTO: © WSL / Smorigo