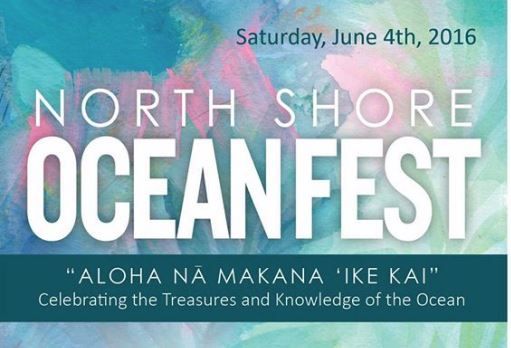 Don't Miss North Shore Ocean Fest 2016! June 4, 11am-4pm
Join us for a day of:
Family fun games
Non-profit and educational booths
Keiki activities
Raffle prizes
Local food
Local artists
Local entertainment and more!
Learn more: http://fal.cn/2Wjb
"For those of you on Oahu please come visit me at the Turtle Bay Resort on the north shore this Saturday at 11:45 for the Ocean Festival.
I am getting to show my underwater movies in the grand ballroom for this big event that is designed to teach our children about the sea. I will be showing my whale, dolphin, monk seal, fish,turtle and marine life underwater movies.
There will be other world class films shown plus some amazing musicians, artist and of course lots of good food. The whole day to celebrate the sea for the whole family!
We will also have a nice booth on the lawn where people can watch my movies all day long and also check out our beautiful wave, rainbow and underwater pictures presented by Pamela Whitman Photography. We have the largest selection of Hawaiian underwater movies and pictures than anyone else in the Hawaiian Islands.
This benefit will help support my coral reef and marine life studies with the non profit Reef Guardians Hawaii and Oceans4Peace.." Marine Biologist, Terry Lilley ,Kauai.