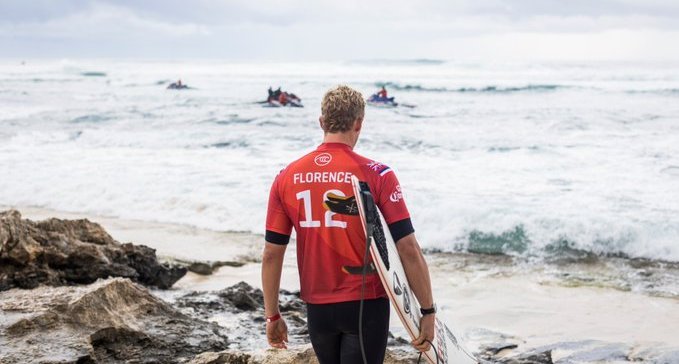 It's highly likely to stop the legend's run for his 3rd World Title…for a second time.
The 2016 & 2017 World Champ, had 2 seasons – 2018 and 2019- both affected by knee injuries, including a ruptured ACL in June 2019 in Brazil.
The Surfing Prodigy doesn't believe his injury is as serious this time around and  hopes to be healed in time for Tokyo in late July, when surfing is making its Olympic Games debut.
"It's not the same knee I dealt with last year so that's good, but with the Olympics coming up this summer I'm going to focus on healing up and getting strong," he said.
If Florence is unable to compete at the Olympics, his place would be taken by the next eligible American surfer, 11-time World Champion Kelly Slater.
Florence, the two-time defending champion at Margaret River, had reached the quarterfinals before his withdrawal and is currently ranked No. 3 in the world.
Front Page: Hawaii's John John Florence to miss remainders of Margaret River Pro due to left knee injury (Courtesy WSL)