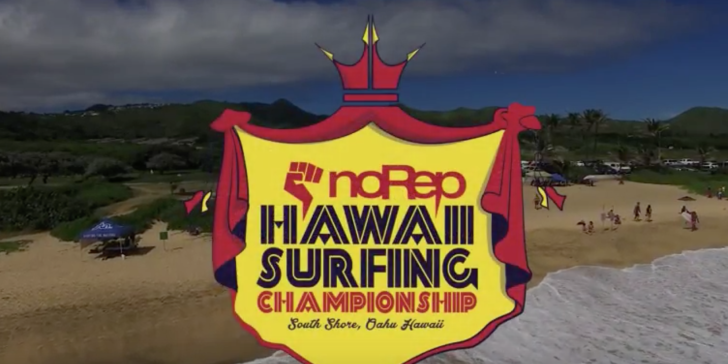 The final leg of the 2015 Hawaii Surfing Championship showcased the best surfers in Hawaii surfing 3-4ft slabs at Half Point, Sandy Beach.
And wrapping up a perfect day Humble Soul lit up the beach right after sunset with a live concert!
Positions:
Shortboard Division:
1st Place – Kekoa Cazimero
2nd Place – Kainoa Haas
3rd Place – Kaito Kino
4th Place – Isaiah Moniz
Longboard Division:
1st Place – Nelson Ahina III
2nd Place – Makamae Desoto
3rd Place – Kai Sallas
4th Place – Scotty Fong Jr.
Congratulations to Kekoa Cazimero and Nelson Ahina for becoming the 2015 Hawaii Surfing Champions!

A special thank you goes out to the sponsors:
noRep Boardshorts
Surf Garage
Kona Brewing Company
Kai Salas Surf School
Matunas Surf Wax
Nalu Health Bar & Café
Scary Blanket Productions
Sean Davey Photography
Sun Bum
And our judging panel:
Makani Mcdonald, Kristian Mcdonald, Renee Harada, Anthony Ferriero and Noa Terada-Pagdilao.
We couldn't have made it with out them!
For more info click here-> www.norepboardshorts.com/blogs/news