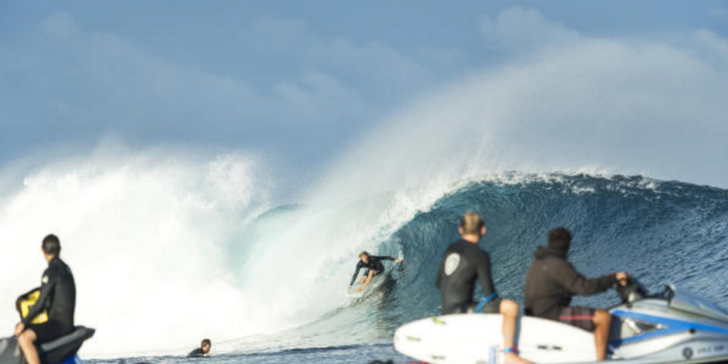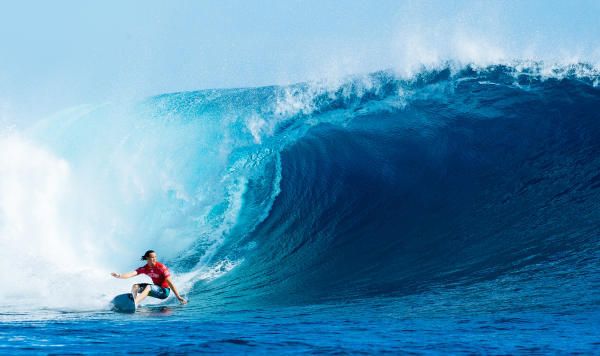 Jordy's Power unsurpassed….WL | PC: Cestari
The fishing trips are over. The golf outings no more. Tavarua's tennis and basketball courts are empty…A fresh pulse of swell arrived in Fiji on Tuesday and competitors have already shifted back into game mode. While there was no competition Tuesday, competitors are bracing for a three day flurry to finish out the event in the final days of the waiting period.
We expect 6-to-8 foot faces for Cloudbreak so there will be plenty of fireworks on the way to the finish, which will cap a remarkable month for the WSL here in Fiji. The list of storylines from the past 30 days is long and deep, and we run through many of them on our fledgling B-Team podcast, brought to you this week from Bure #7 on Tavarua. Give it a listen if you want the latest from the ground.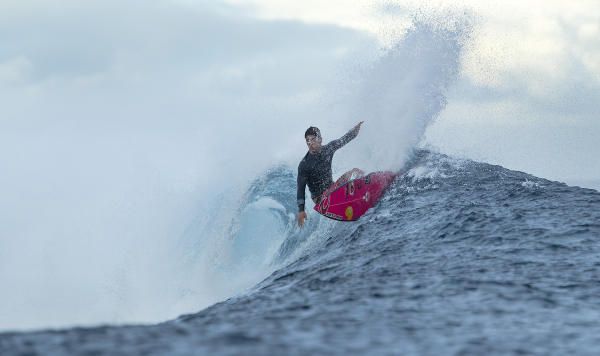 Article courtesy of WL | PC: Cestari
FOR FULL CONTEST ACTION CLICK HERE