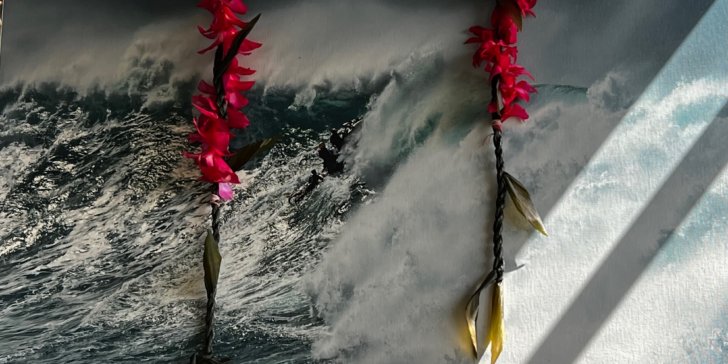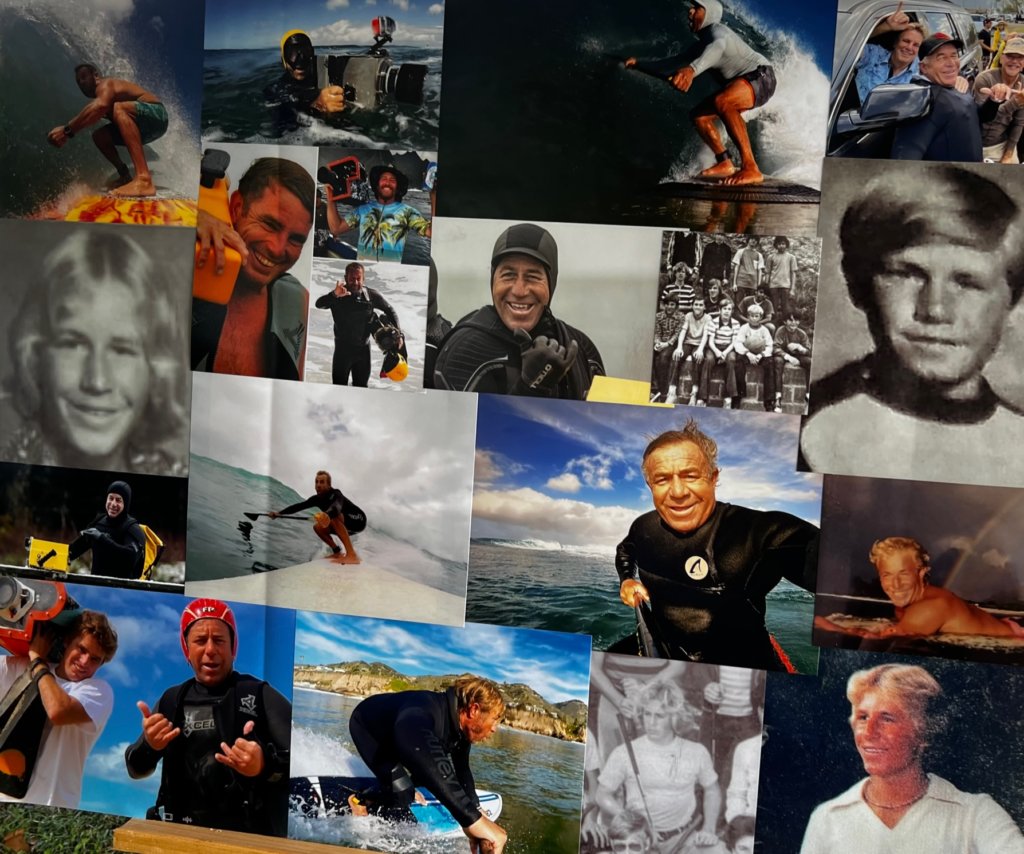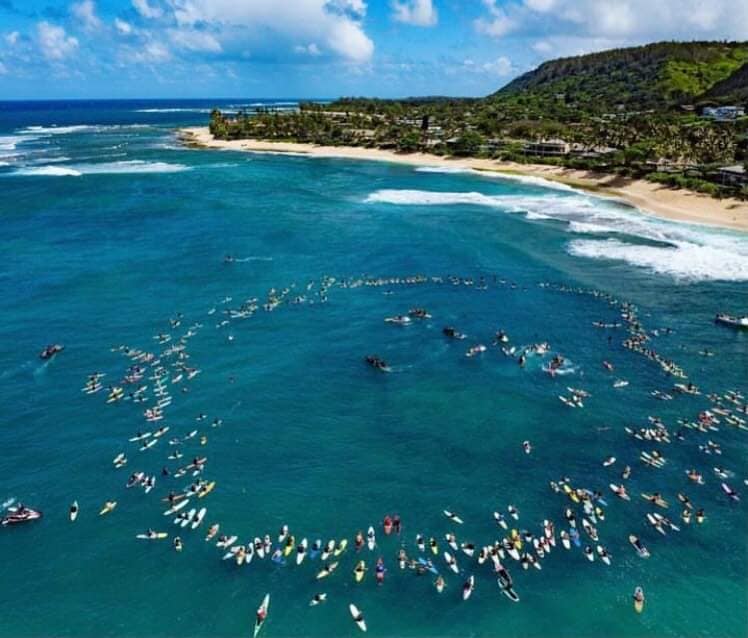 It was a beautiful day in many beautiful ways…with plenty wind and even some swell to tease those who paddled out…I've never seen so many out in the line up at Sunset Beach. Thank You Larry for bringing us together…for nearly 4 decades…and thank you Kyle Metcalf for the wonderful footage. GQ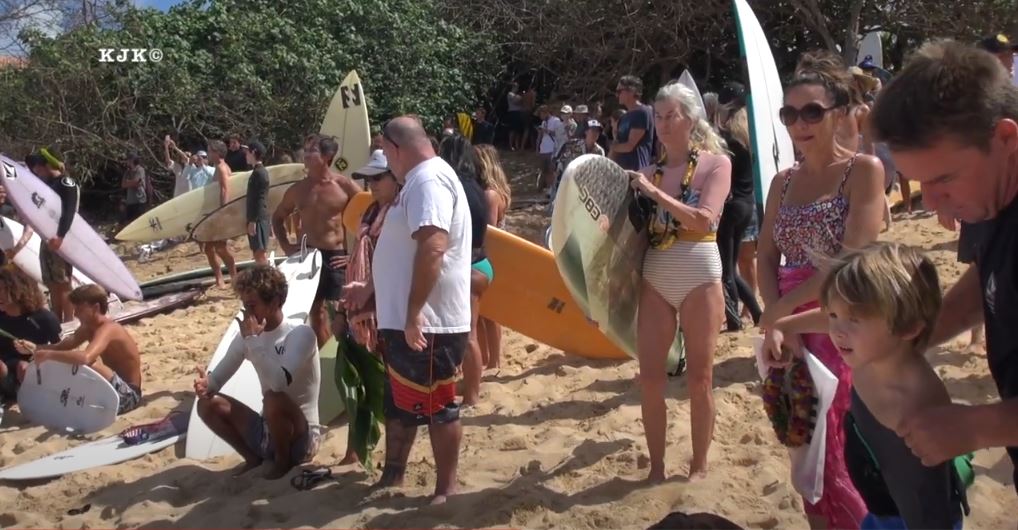 "Larry Haynes, known for his cheerful smile and indefatigable energy, you might see him on his stand-up surfboard from Sunset to Laniakea.
He had recently filmed the Billabong Pipeline Pro for the World Surf League and then the Eddie Big Wave event at Waimea Bay….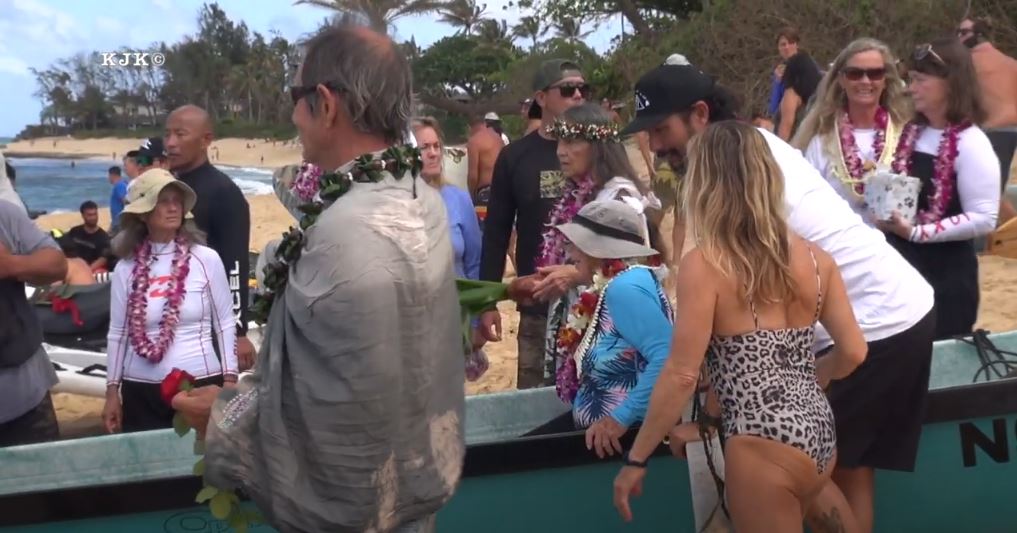 …Larry was always larger than life chatting up anything going on in the surf.
He spoke as much with his facial expressions as with his hands and words.
Over three hundred of his friends came to his paddle out emceed by Rocky Cannon at Sunset Beach on Sunday February 26, 2023.
Terry Ahui and the Hawaiian Water Patrol were on hand to help with the send-off.
Here is an overview of the day."
Kyle Metcalf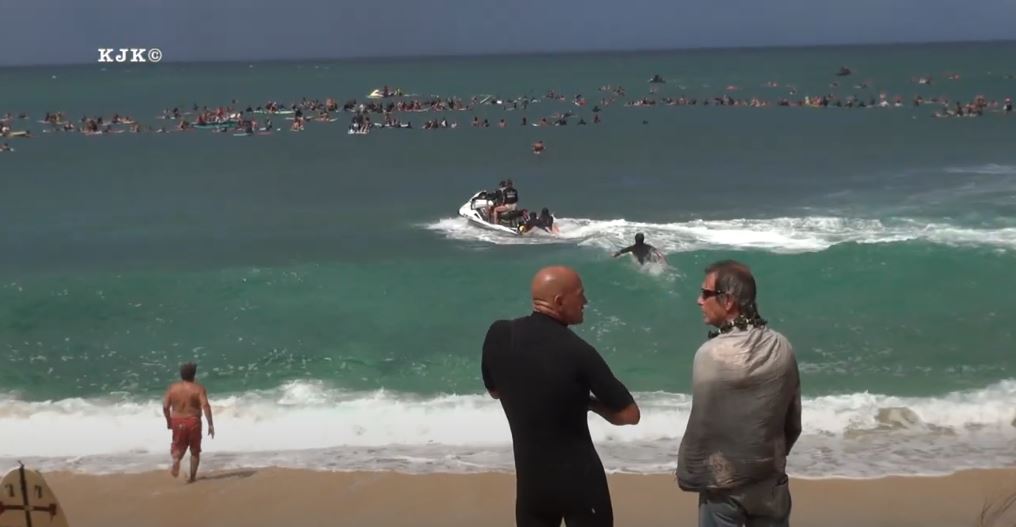 Kelly Slater and Derrick Doerner share a moment before the Paddle Out.
Relax and enjoy Larry's Celebration of life (20 min)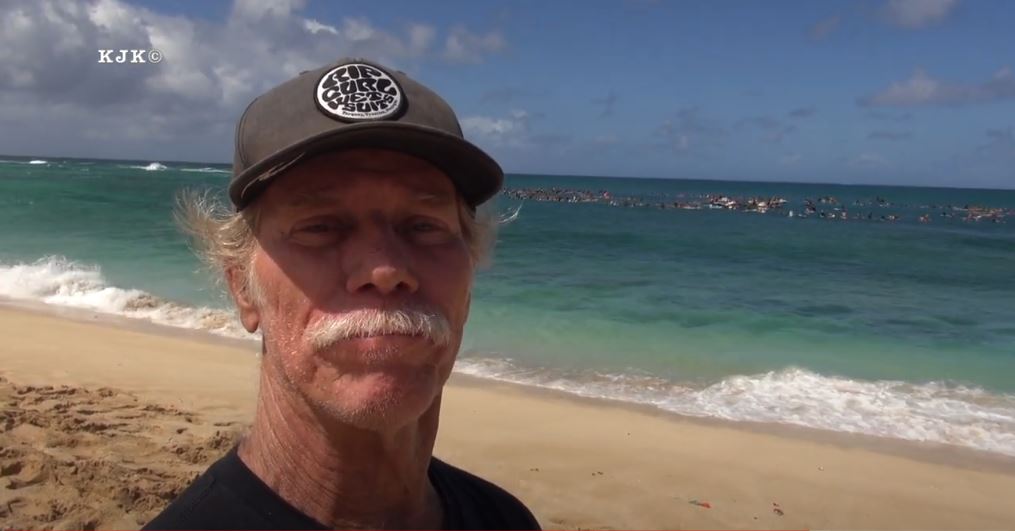 Kyle Metcalf captures Larry's Day.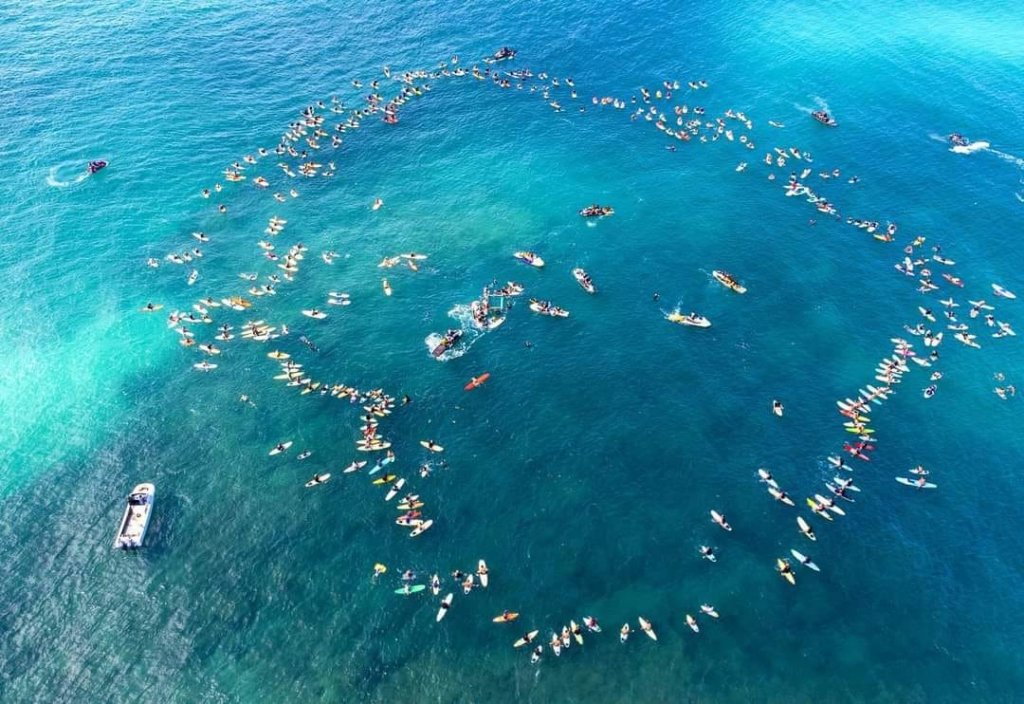 Aloha Larry, RIP