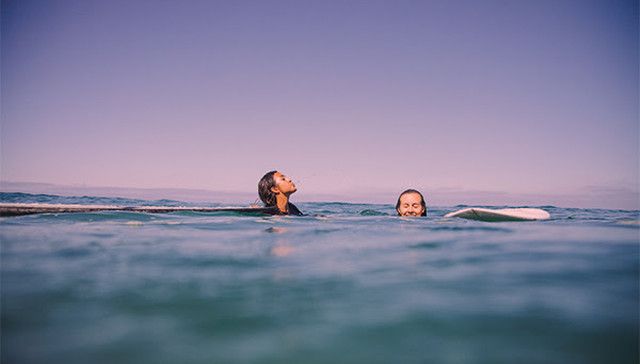 Kelia and Leila join John John, Josh Kerr, Nathan Fletcher & others
Surf News Network, 16 August, 2016 – Nixon announces the addition of Kelia Moniz and Leila Hurst onto the brand's Global Surf Team. Both accomplished surfers in their own right, Moniz and Hurst each bring a unique, individual style to the team's roster that features some of the world's most established surfers including John John Florence, Josh Kerr, Nathan Fletcher, Chippa Wilson, Conner Coffin and Rob Machado.
Hailing from Oahu, Moniz grew up with four brothers and a father that encouraged her to spend more time in the water than on land. She began surfing at the age of five and has spent most of her years on a longboard, most recently capturing her second straight ASP World Title in women's longboard in Hanian Island, China. Kelia's known for her strong style in that water that lends itself to a well-developed sartorial eye, that extends beyond surfing and into her closet.

Nixon | Kelia Moniz and Leila Hurst | Welcome to the Team from Nixon on Vimeo.
"I've always been such a huge Nixon fan," said Kelia. "The product, vibe, and especially team, are all so awesome. I'm very excited to be apart of the fam!"
Born and raised in Kauai, Hurst is also a Hawaii native who grew up surfing some of the world's most challenging breaks. As fun-loving and positive as she is determined and relentless, Hurst now calls Oceanside, CA home but spends most of her time on the go, filming surf adventures around the globe.
Said Leila, "I'm excited to be a part of the Nixon family and I look forward to traveling and exploring new surf locations with the team."
"The momentum in women's surfing is undeniable and we wanted to find someone that could bring equal parts skills, style, culture and fun to the team," said Nixon Marketing Manager Michel Murciano. "We found all of these elements in both Kelia and Leila and, even though they are quite different, together they bring the Nixon women's perspective to life both in and out of the water."