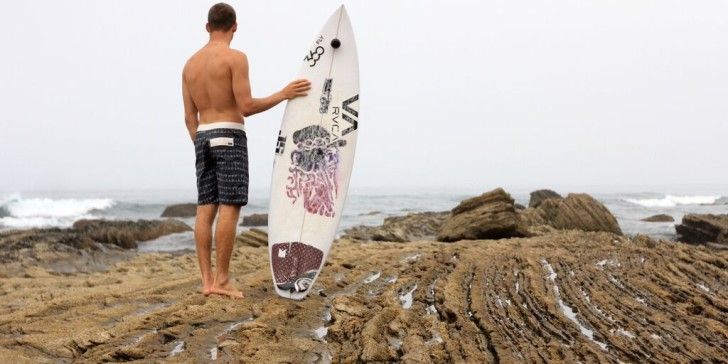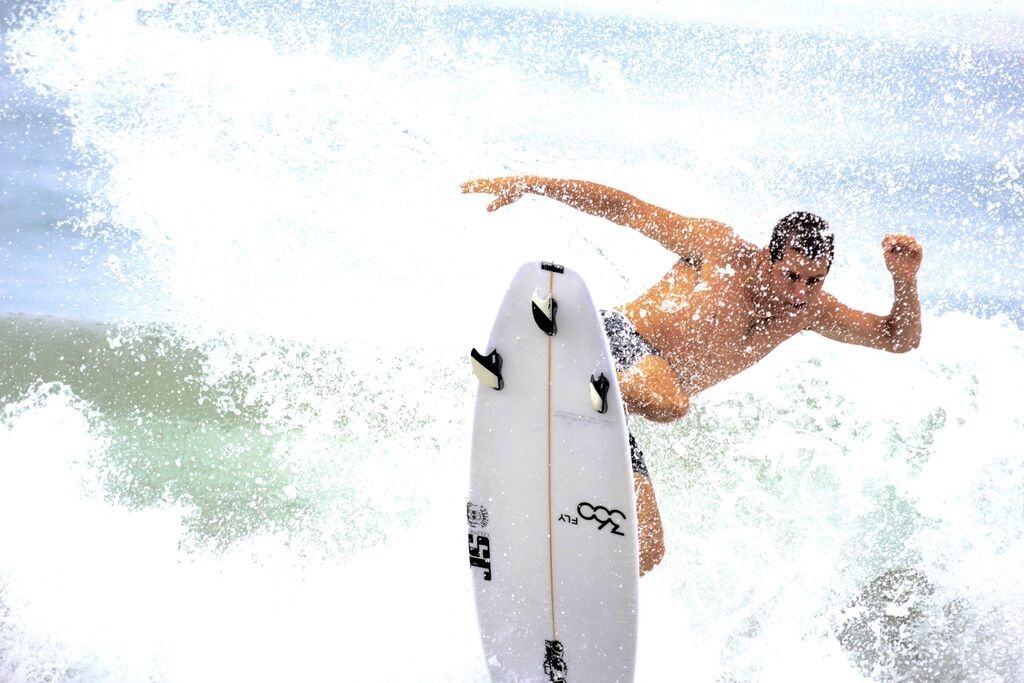 Kalani Chapman © 360fly
360fly cameras adds Kalani David to their growing team of athletes
Surf News Network, 4 July, 2015. Seal Beach, California – 360fly, the world's only single-lens camera capturing stitchless 360-degree video with interactive and virtual reality viewing capabilities, today announced the addition of another world-renown athlete to its growing list of endorsers. 17-year-old surfing and skateboarding sensation Kalani David is the latest to represent the brand and its game-changing video technology and will utilize 360fly to capture and share interactive surf, skate and lifestyle content.
Born in Oahu, HI, David first learned to surf at the young age of one and a half and was skateboarding by age four. He won his first NSSA National Surfing Title in 2008. When he's not tearing up the waves or the pavement on a board, David can typically be found indulging in another personal passion, playing the drums.


RVCA
"Kalani is an unbelievable talent with a seemingly limitless passion, energy and ambition for what he does. I've always been impressed with his humble demeanor, considering all that he's accomplished at such a young age," said Peter Adderton, 360fly CEO. "Kalani is without doubt an ideal brand representative for 360fly and we're honored to have him representing us."
360fly is a single-lens camera that introduces an innovative way to capture the world around you in a 360-degree video format – video that's fully interactive and completely mobile. Unlike other action cameras, with 360fly there is no time-consuming uploading necessary. Instead users can literally, shoot, edit and share in minutes using 360fly's mobile app. Smaller than a baseball, 360fly packs HD, 360-degree video into a lightweight, water resistant and rugged design. With 360fly you can capture everything around you, share to your favorite social media pages, and interact by clicking, dragging and swiping to immerse yourself in the video.
Under Adderton's leadership, 360fly has assumed a leadership role in bringing virtual reality content to the mainstream in a manner that's more accessible and affordable to the masses.
Check this sick vid…Kalani David is a multi-talented young man from the North Shore of Oahu who, like many of its residents, shreds on both wheels and water. Here, David gifts us with a display of the latter with this strictly surf edit forged from a collection of sessions around home. Highlights include a lofty forehand spin to jam combo at 0:15 and a pair of angry layback speed wipes at 1:25.