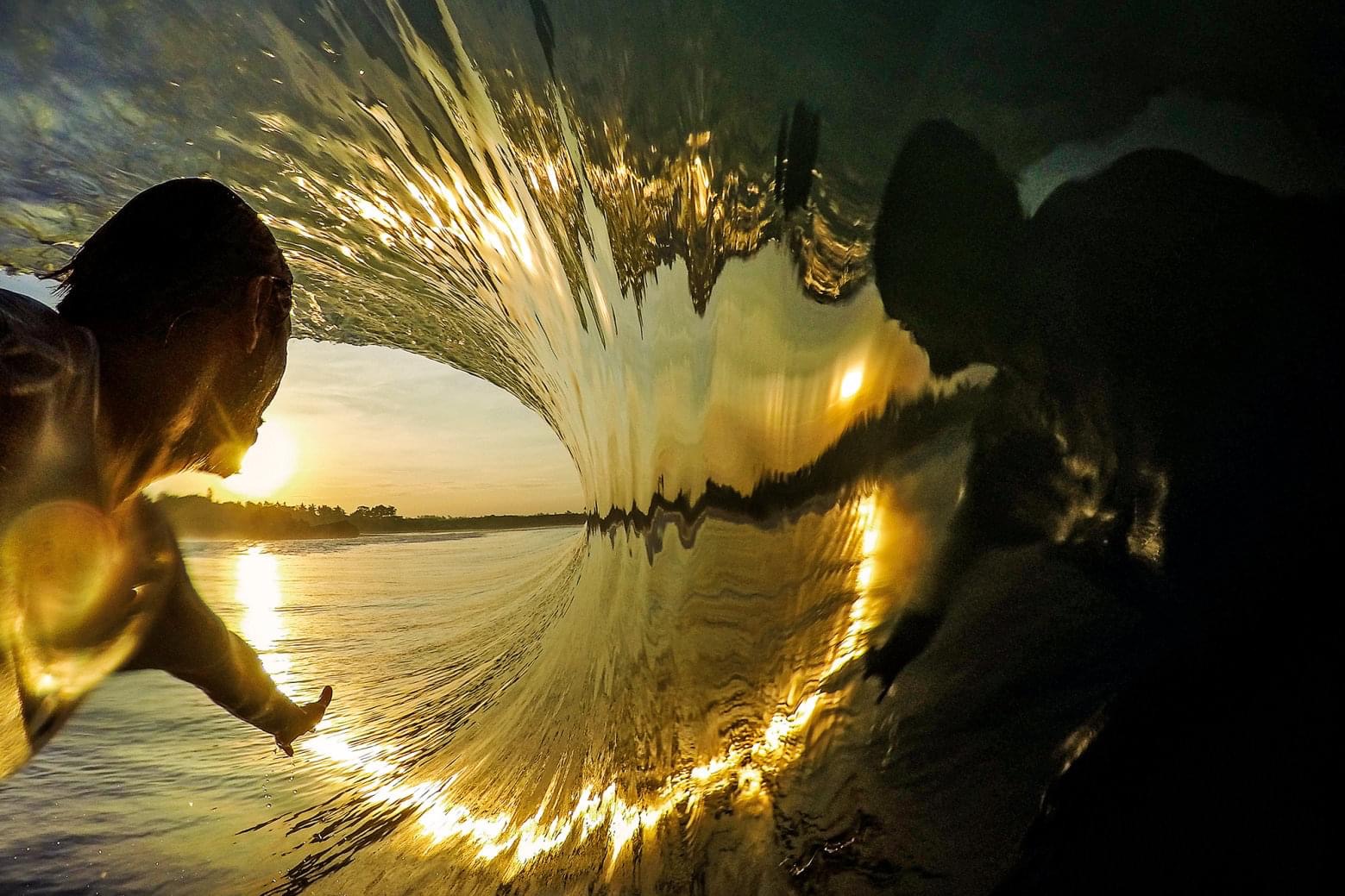 "MJ all day"!
Mikala was surfing in the Mentawai Islands of Indonesia early July, when he suffered an injury that severed his femoral artery and led to a fatal loss of blood.
He was just 44 years young.
The world has been mourning the loss of Mikala ever since…
He hailed from Oahu's North Shore but had moved to Bali with his wife and two daughters.
Mikala has had memorial paddle outs in Huntington Beach and Bali, where he has been cremated.
The invite for the North Shore paddle is posted by Jones Surfboards, owned by Daniel Jones, Mikala's younger brother.
It will take place at Mikala's stomping and training ground, Rocky Rights, where the family was raised.
Be aware of traffic and try to come early as the memorial paddle out will take place on Saturday, August 26, at 3 p.m.
The invitation asks: "Please bring your own leis or flowers, there will be limited amounts for family & friends."
"You know what it comes from? It's just, like, a love of surfing."
"I'm just trying to be creative and just try different things. It's something different. I feel like I'm evolving, the technology is evolving and I'm evolving with it."
"I'm stoked to like, capture those images and show people visions they can't see normally, so I'm glad to be here and be a part of it." MJ
"Legend. 💔" – Kelly Slater
"Love you MJ" – surf photog Zak Noyle
"RIP Brother ❤️❤️❤️" – Michel Bourez
"RIP MY BROTHER 💔" – pro surfer turned EDM DJ, Paul Fisher