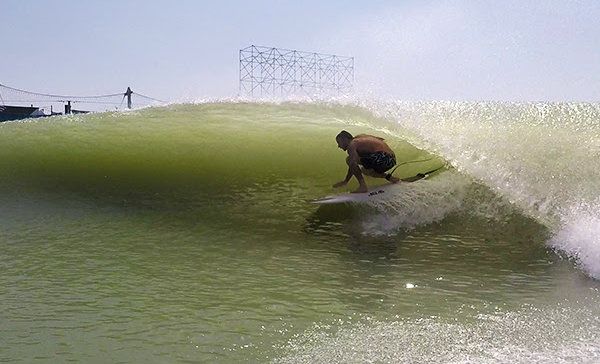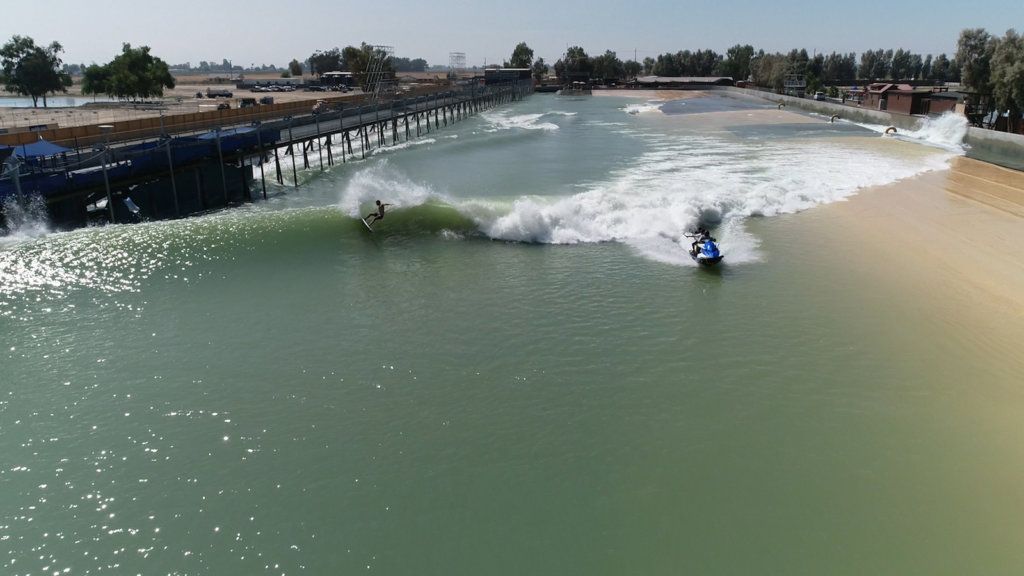 – JOHN JOHN FLORENCE AND CAIO IBELLI WITHDRAW DUE TO INJURY
– WIGGOLLY DANTAS AND MIGUEL PUPO CONFIRMED AS REPLACEMENTS
Mikey Wright (AUS) during a training session at the WSL Surf Ranch.
LEMOORE, California/USA (Thursday, August 30, 2018) – The World Surf League (WSL) Championship Tour (CT) heads inland to Lemoore, California for the first-ever Surf Ranch Pro, from September 6 – 9. The world's best surfers will compete at the WSL Surf Ranch for Stop No. 8 on the 2018 CT and the event will be the first time since 1985 that a wave system event has helped decide a World Title.
Hiroto Ohhara (JPN) has earned his place alongside the men's Top 34 to compete at the man-made wave after winning the Hurley Trials last week. Ohhara is currently ranked 27th on the WSL Qualifying Series (QS) following his recent victory at the Vans Pro QS 3,000, his first since winning the 2015 Vans US Open.
"I couldn't even imagine I would compete in the first CT stop at the Surf Ranch," said Ohara. "I'm very excited now! I don't have many chances to practice there so I visualize myself by watching a lot of movies. I feel very honored to compete at an artificial wave of the highest quality. I have no idea how well I can do but I'll push myself as hard as I can and do my best for good result. I can't wait!"
Mikey Wright (AUS), who currently sits at No. 11 on the Jeep Leaderboard, has been awarded a wildcard entry into the event and will complete the field. The Surf Ranch Pro will be Wright's seventh appearance on the CT this season and, with two Semifinal finishes so far this year, he's hoping to continue his success and qualify for the elite tour in 2019.
"It's definitely taking me some time to figure this wave out but I'm getting there and it's really fun," Wright said. "I'm pretty stoked to get the wildcard, I've been lucky enough to get a few this year, and I'm really looking forward to the event. I'm not on tour yet so this year has been a real learning experience for me and I'm just trying to take it all in and hopefully next year I'll make it."
Caio Ibelli (BRA) continues to recover from an injury sustained earlier this year and will be replaced by Miguel Pupo (BRA). John John Florence (HAW) has also withdrawn due to injury and will be replaced by Wiggolly Dantas (BRA).
Global surfing icon Bethany Hamilton (HAW) will rejoin the lineup as a wildcard against the world's best female surfers at the Surf Ranch Pro. The contest marks her first event back after giving birth to her son, Wesley, in March of this year.