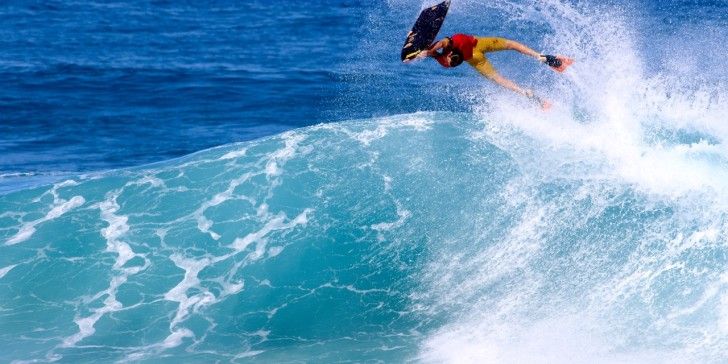 All Photos Banzai.com
[caption id="attachment_4076" align="alignnone" width="640"]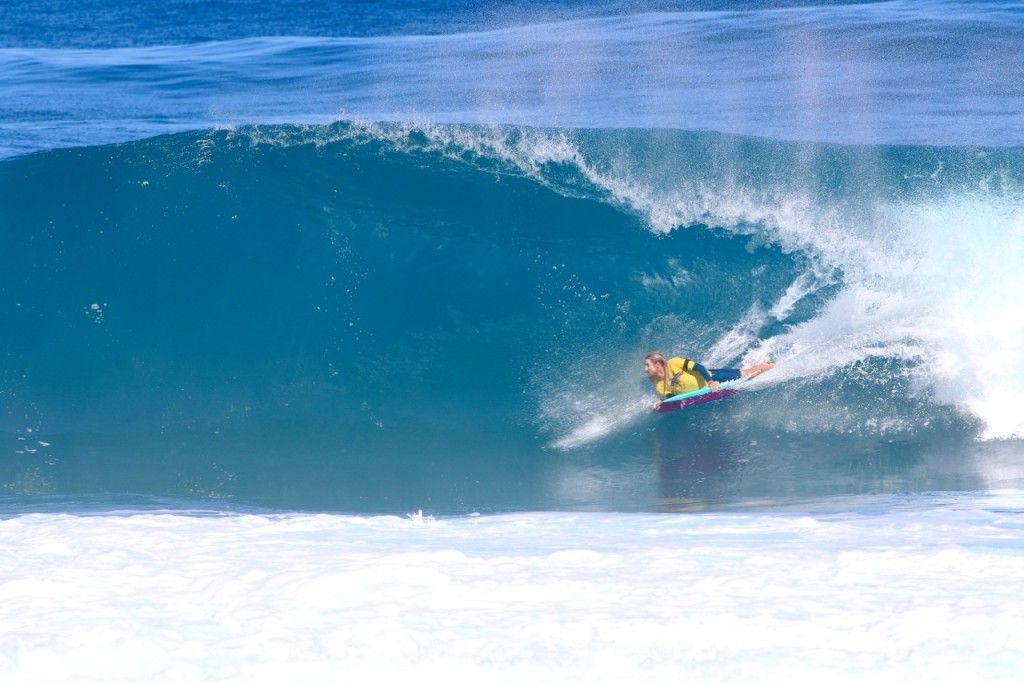 Dave Hubbard Hawaii Slotted[/caption] [caption id="attachment_4075" align="alignnone" width="640"]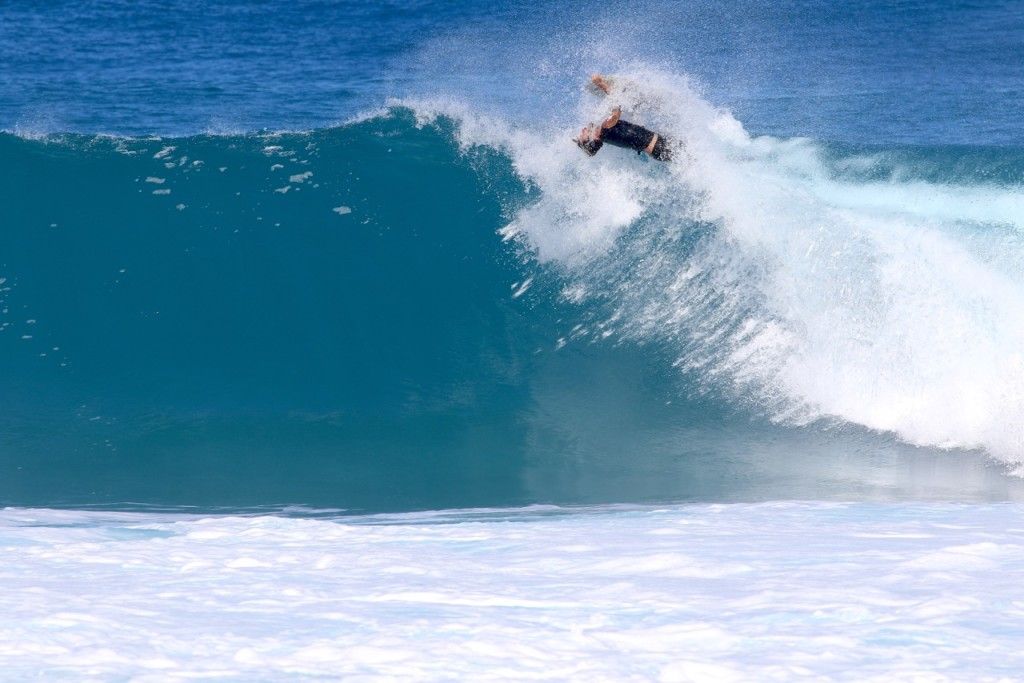 2 Guilherme Tamega BRA Roll[/caption]
Mike Stewart Pipe Kellogg's Invitational finished up on the last day of the waiting period and it was a day to remember. Surf was pretty perfect and shallow reef conditions on the outside made for epic, challenging conditions for the competitors. Rights and lefts filled the Pipeline arena with perfect ramps for the worlds best bodyboarders.
It was a show to behold all day with near perfect conditions.
PIERRE LOUIS COSTES from France  won the Mens Pro division at Pipeline today in incredible waves, perfect for bodyboarding's crazy, technical maneuvers.  He scored a 19.26 out of 20 points to take the win pulling off one of the biggest air maneuvers ever seen at Pipeline at an event.  Hawaii's Jacob Romero was second with a score of 16.17 after leading early. In third was
In the Drop Knee division it was Hawaii's Dave Hubbard, Kauai  in first, pulling into a right tube and wowing the crowd. Dayton Wago was second, Sammy Morretino from Kauai 3rd and Mack Crilley 4th.
Japan's Ayaka Suzuki surprised everyone one with big rolls in critical surf to take the win. Brazils Jessica Becker was solid in second. Karla Costa, Brazil, took 3rd place.
Hawaii's Tanner McDaniel won the Junior division with the current Junior World Champion born in Rio De Janeiro, in second, Socrates Santana.  It was a battle till the end with McDaniel edging out the champ.