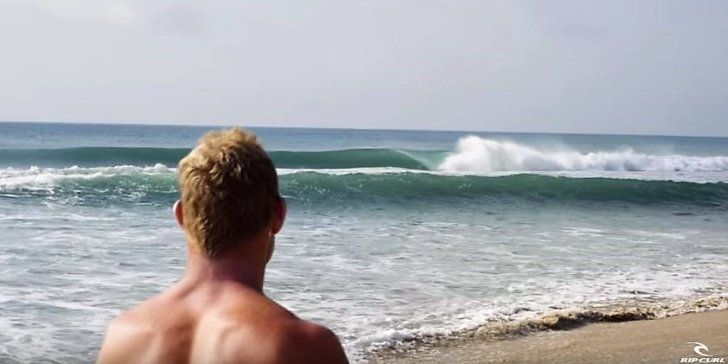 Framegrab: Mick lays down a track like a snake on steroids…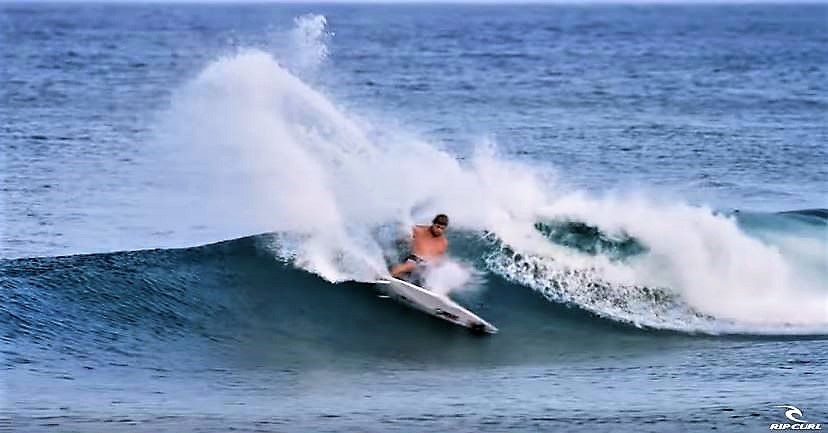 Earlier in the 2018 season, as reigning 2x WSL Champion Tyler Wright campaigned for her third consecutive World Title, Mick Fanning hatched a plan.
To help her train for the Surf Ranch Pro, the first-ever World Tour event in a wave pool, he was going to take Tyler to his secret wave… The Snake.
Long, flawless barrels breaking right on the sand, eerily similar to the artificial perfection of the wave pool. It was the perfect training ground.
Unfortunately, Tyler has withdrawn from the Surf Ranch Pro due to an ongoing illness… she still scored with Mick though…