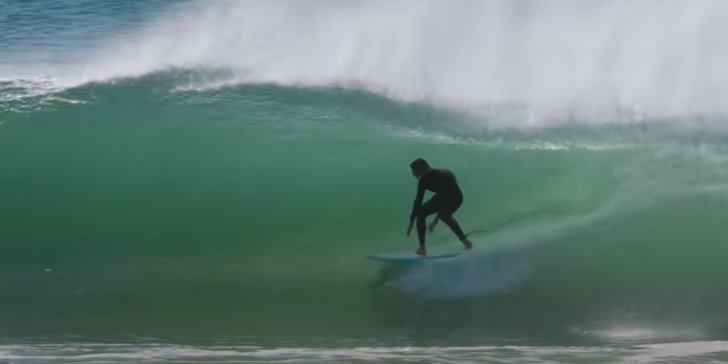 "Mick…will do a full 70's remake on a 70's board on a classic 70's point break on a classic 70's south swell…" Bob McTavish
Almost 12 months have passed since we announced Bob McTavish as the recipient of the inaugural FCS Legend Shaper Award.
Cast your mind back and you might remember watching Bob and Mick sharing a few special hours in the bay.
After setbacks with injury and a global pandemic, we can finally watch the fruits of Bob's labour come to life, Mick fully firing and ready to take on the McTavish Bluebird.
"With him (Bob) its all future, its all positivity…" Son Ben
With FCS team rider Mick Fanning on board, we asked Bob to shape a board that best represents his shaping vision and philosophy in a single piece of foam. Follow the process as Bob shapes Mick one of his most significant classic 70s models, the McTavish Bluebird, and along the way gain insight into one of our industry's most revered personalities. Bob's influence on surfboard design and performance dating back to the 1960s is undeniable. Here's a man who spearheaded the shortboard revolution and found new ways to ride waves. The fact that over 40 years later, he's still in the bay and surfing daily is a testament to his love of the craft.
FCS Shaper Awards –HERE