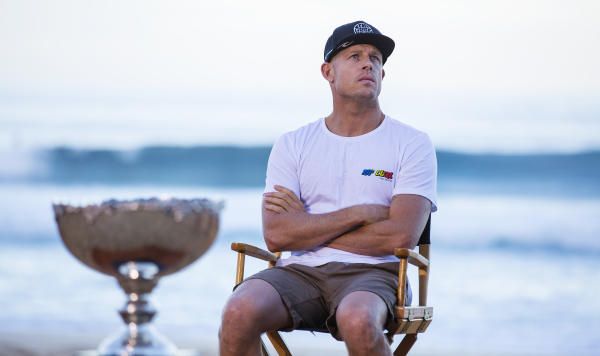 Snapper and Bells are a go! But after that, he's going to regroup. "Just see where my heads at…" 2016 is his 16th straight year!
Photos WSL. Three-time World Champion Mick Fanning announced that he'll be surfing in select events in 2016, taking some time off after the Rip Curl Pro at Bells "just to regroup and re-stoke the fire."
Much has been made of Fanning's emotional roller coaster ride in 2015, which included a shark run-in in July and the loss of his brother Peter in December. But 2015 was also Fanning's 14th straight year on tour, and truth be told, he's been thinking about taking a sabbatical for several years, but keeps finding himself in title contention.
"I've been in a title race for the last four years in a row. It takes a big toll on your mind and your body."
Keeping the blade sharp is ultimately what it's all about for Fanning.Fanning wants to be clear though: "This is definitely not a retirement announcement."
In fact, he's hoping to surf enough events to requalify for the 2017 season so the injury wildcard spots can be left for anyone who may need it. "I don't want to further confuse where they need to throw those things. If I can requalify through a handful of events then it takes that burden off the WSL."
Mick says he's spoken to several athletes about his decision. He's seen some retire and regret the decision. He's seen others take time off and come back reenergized. "I think that's where I'm at," he says. "I don't want to turn my back on the tour. It's given me so much over the years-it's given me everything that I have today."