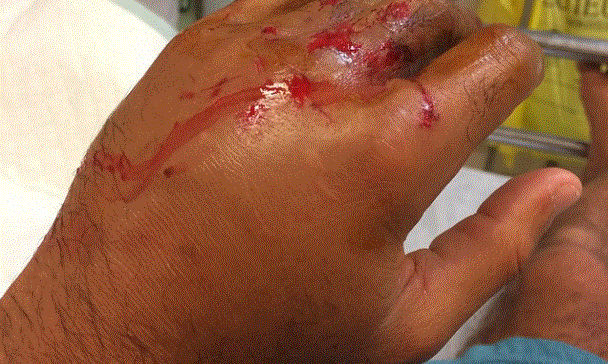 Posted May 4th. The Spartan breaks hand and one vertebrae going over the falls and will be out for six week missing Rio. He is the defending event champion and will be replaced by Alejo Muniz. He suffered three broken fingers on his left hand, and after hearing his complaints of a sore back, they found he also broke one of his vertebrae, plus multiple lacerations on his head.
"This is the wave that I got hurt on ! Such a Beauty… I might need a bigger board for the next time!!!" MB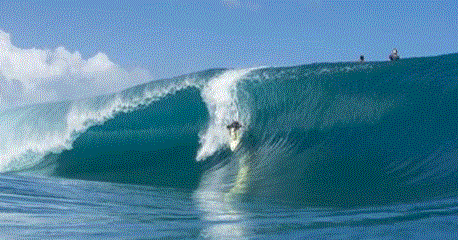 Big Swells cranked in the South Pacific and in Tahiti, World Tour veteran Michel Bourez suffered what he's calling his "worst wipeout ever" at Teahupo'o. The best swell of the year so far, it was eight to 10-feet Tahitian size & pristine and uncrowded.  Bourez got hung up on a set wave, ejected, but was couldn't penetrate the wave face and got sucked over the falls and hit the deadly reef.