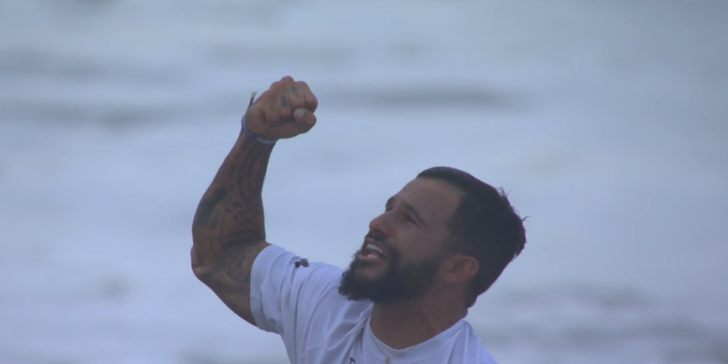 Both are reigning 2019 World Champs! and now Olympic Champions!
Yes, our current Men's World Champ became the first ever Olympic Champion last night Hawaii time! Winning the highest Honor in wild typhoon surf.
"IT WAS OUR MOMENT OF TRUTH!"

Ítalo Ferreira (27) is a Brazilian professional surfer who has competed on the World Surfing League Men's Championship Tour since 2015. Ferreira won the world title in the 2019 World Surf League. Italo grew up in a fishing town in north-east Brazil w/a population eight thousand, called Baia Formosa.
His 1 million followers will ramp to 2 and 3 million…More about Italo HERE
Kanoa Igarashi wins Silver Medal!
Owen Wright earlier claimed the bronze for Australia.
GO HERE For Details on Men's Medalists
10pm 4X World Champ Carissa Moore Wins the Women's First Gold Medal!!!
We could not be more proud of each of them…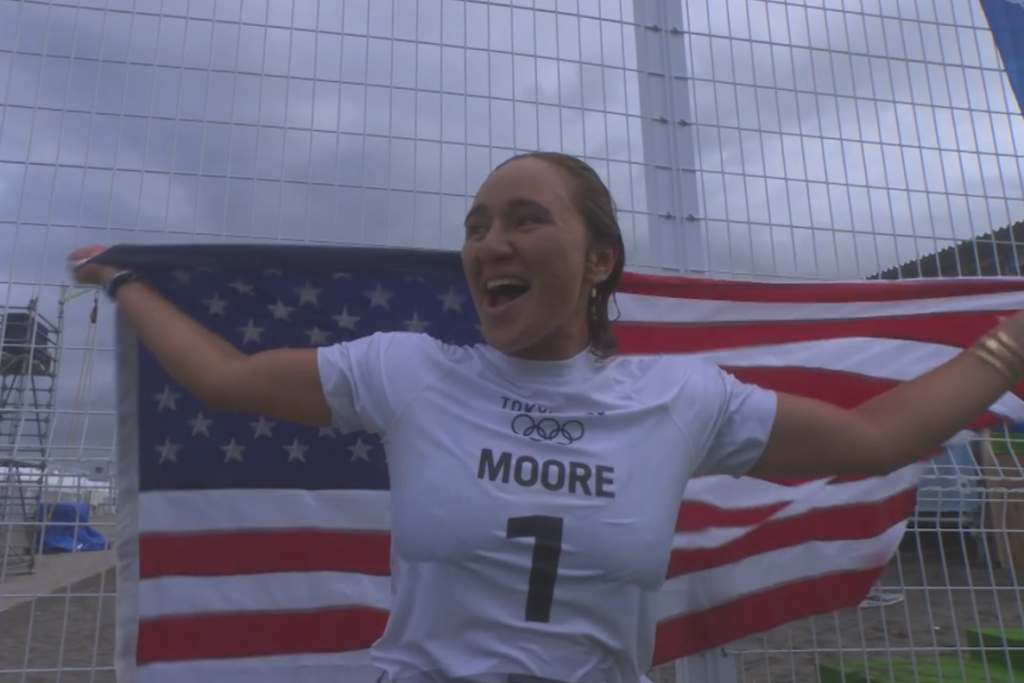 Carissa's legend grows and turns to Gold
More on Moore HERE
Bianco Buitendag Wins Silver!!
Tsuzuki Amuro win Bronze
The Medals brought tears of joy and stoke…
Moore, the world's top-ranked women surfer, beat South Africa's Bianca Buitendag 14.93-8.46 in the women's final while Japan's Amuro Tsuzuki beat Marks 6.80-4.26 to take the bronze.

More News to come on this Historic Day!
Earlier
Men's Quarterfinals Matchups
Kanoa Igarashi (JAP) beats Kolohe Andino (USA)
Michel Bourez (FRA) losses to Gabriel Medina (BRA)
Italo Ferreira (BRA) beats Hiroto Ohara (JAP
Luccas Mesinas (PER) loses to Owen Wright (AUS)
Women's Quarterfinal Matchup
Bianca Buitendag (RSA) beats Yolanda Hopkins (POR
Brisa Hennessy (CRC) loses to Caroline Marks (USA)
Carissa Moore (USA) beats Silvana Lima (BRA)
Amuro Tsuzuki (JAP) beats Sally Fitzgibbons (AUS)
Men's Semi Match Ups
Kanoa Igarashi beats Gabriel Medina (BRONZE)
Italo Ferriera beats Owen Wright (BRONZE)
Women's Semi Match Ups
Bianca Buitendag beats Caroline Marks (BRONZE)
Carissa Moore beats Amuro Tsuzuki