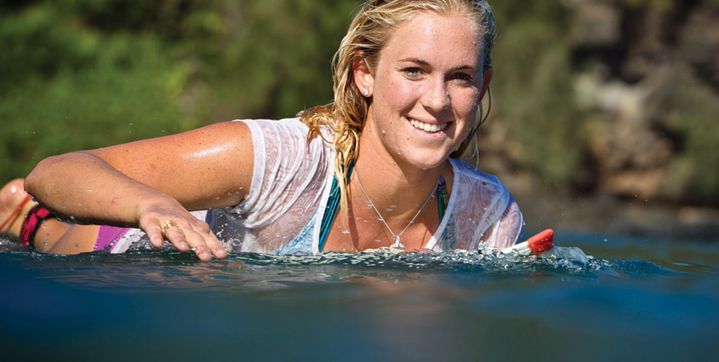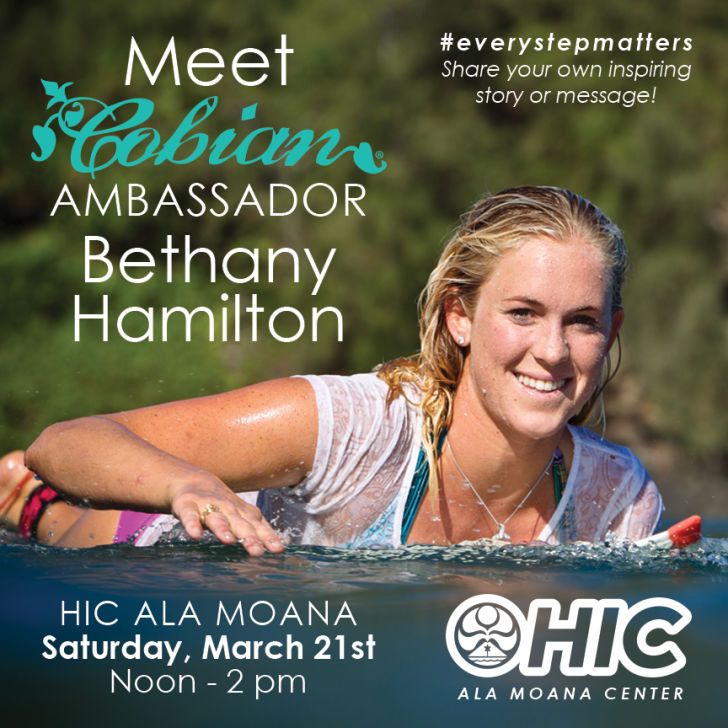 Surf News Network. Honolulu, Hawaii – March 16, 2015.   Cobian Sandals Ambassador, Bethany Hamilton, will make an appearance at HIC's Ala 
Moana Center store to meet fans and sign autographs on Saturday, March 21st. Bethany's remarkable comeback to professional 
surfing after losing her arm in a shark attack has inspired millions around the world and her appearances are always highly 
anticipated by her fans. This will be her first public appearance in Hawaii since announcing that she is pregnant with her first child.
She also recently appeared with her husband Adam Dirk on TV's Amazing Race.
Eager fans can guarantee their chance to meet Bethany with a VIP Access Bracelet, free with any purchase of Cobian Sandals
at HIC's Oahu stores (excluding Waikiki and Haleiwa). The first 100 customers to purchase Cobian Sandals will have VIP access
to the front of the line at Bethany's March 21st appearance.
Fans that share their own inspirational story or message on Instagram with the hashtag #everystepmatters will have the chance to
be chosen for a special meeting with Bethany. Post your photo and inspirational message on Instagram with #everystepmatters and
#HICsurf, and Bethany will select the entry that inspires her the most. Good luck and aloha!
 oh and Bethany's going to be a Mommy! 🙂