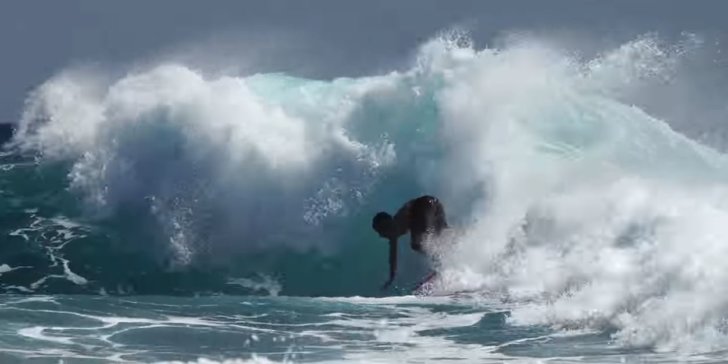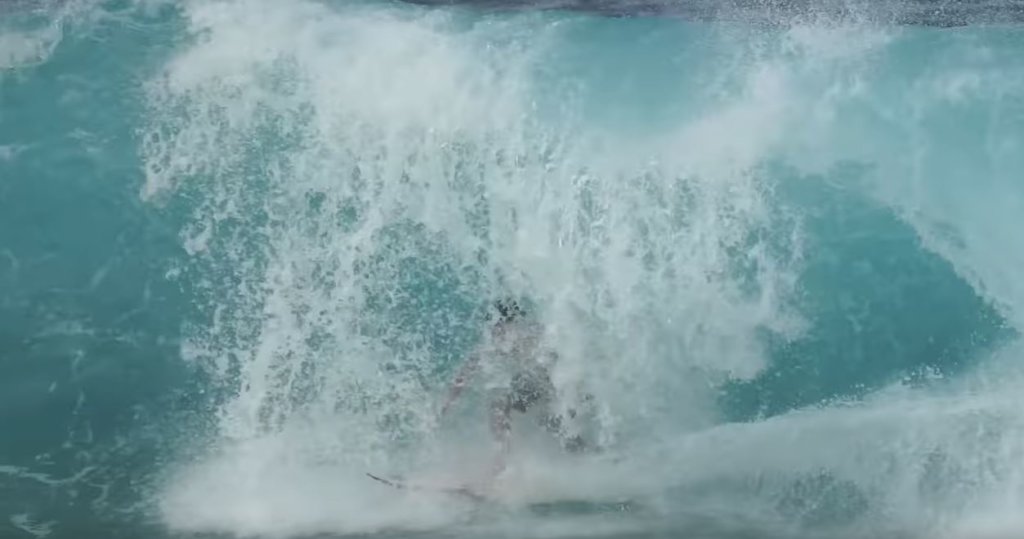 Mason Ho surfing on a …Lost Asymmetrical surfboard.
2 rear Mayhem quad fins on the toe side and 2 Mark Richards twin trailer fins on the heel side.
Filming by Rory Pringle
Rip Curl MIRAGE Mason Haze Board shorts.
Location North Shore Oahu
Also surfing by Keoni Cheese Burger Nozaki & Dusty Payne
All board sizes and models in the credits.