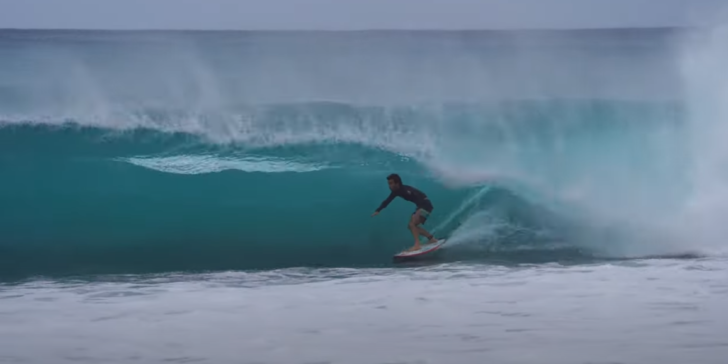 Crazy Waves On A 1996 Round Nose Fish
Dreamy day!
Mason Ho puts a new …Lost 5'3 "1996 Round Nose Fish" model to the test at a slab that breaks right on crazy reef.
He hits the bottom pretty early in the session and gets Sea Urchins all over his hands.
Sheldon Paishon paddled out with Mason but we are saving his footage for our BIG project coming out soon called "Through The Doggydoor".
It will be a film explaining more about Sheldon's life growing up through poverty then bursting onto the pro surf scene.
We also saved two (1 of mason & 1 of Sheldon) of the best rides from this session for a surf movie that comes out this summer called SNAPT4!
STAY TUNED FOR BOTH OF THESE PROJECTS!
Thank you KO for the ding repair!!
Filming: Rory Pringle & Timmy Vendetta.
Surfers: Mason Ho & Sheldon Paishon.
Song: Fried neck bones Giant version. A
ll surfboard info in credit roll plus ding report at the end.