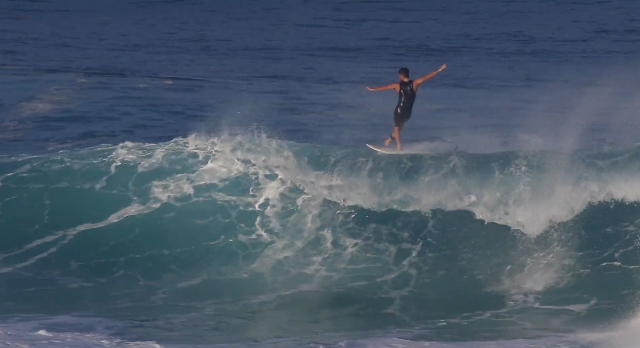 Surf News Network, 28 May, 2016 – This next stop in Mason Ho's "License to Chill" series finds Mr. Fun sampling a variety of famous and not-so-famous waves around his backyard on the North Shore.
Mason, feeling as comfortable here as anyone, gets creative with his equipment selection taking a 5'6" fish out in some serious Backdoor surf and also riding an extra-wide design at a rip-pable non-public right-hander.
The icing on the cake? Check his throwback values as he rides a huge gun at size-able Pipe.