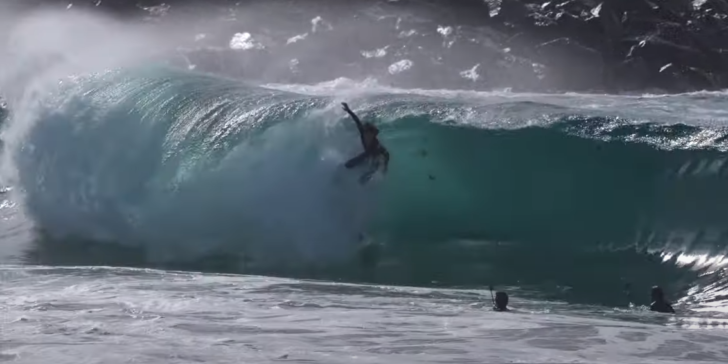 Recently Mason Ho landed in sunny California off a red eye flight from Hawaii and lucked straight into some fun/crazy surf at The Wedge!
It's a different kind of ride when you get to run into waves instead of paddling.

Surfers: Mason Ho, Bill Bryan, George Bryan, Blair Conklin & Brad Domke.
Filming: Nathan Baker, Robbie Crawford & Skylar Wilson.
Board info in end credit roll plus ding report.