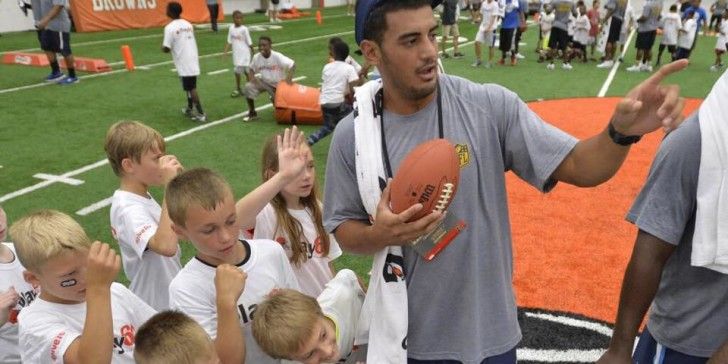 …. If so it's good enough for us. 🙂
Marcus doesn't want to give up surfing. It's in his blood line. So that's why the delay in signing with the Titans? What could be more endearing to the locals of Hawaii Nei?
The NFL implemented a rookie wage scale in 2011, and it was supposed to make signing first-round picks easier. But Mariota, the second overall pick in the 2015 NFL Draft, is the lone holdout.
According to EndZoneScore.com, and later reported by The Oregonian, the Titans have an offset language clause in Mariota's contract that forbids him from surfing, presumably due to potential injuries. Mariota, who has been drawing rave reviews during offseason workouts, is expected to sign eventually and report on time for training camp.
"I don't concern myself too much with it if a guy misses a few days," Titans general manager Ruston Webster told Nashville radio station 104.5 The Zone on Friday. "I personally don't see it (contract talks) being a major issue. I would expect we would get something done."
Well, the likely truth  is that  football news hates a late-June, early-July vacuum, rumors  swirled whenthe high-profile draft pick remained unsigned.
That was the case this last week, as one  report suggested No. 2 overall draft pick Marcus Mariota balked at a clause in the Tennessee Titans' offer that forbids him from surfing.
A source directly involved with contract negotiations has assured ESPN.com's Paul Kuharsky that there is "not truth at all" to the surfing storyline.
There's no need for Titans fans to worry about Marcus, their new franchise savior until July 29, when training camp opens.
HOOK UP with Marcus' FAN Page HERE