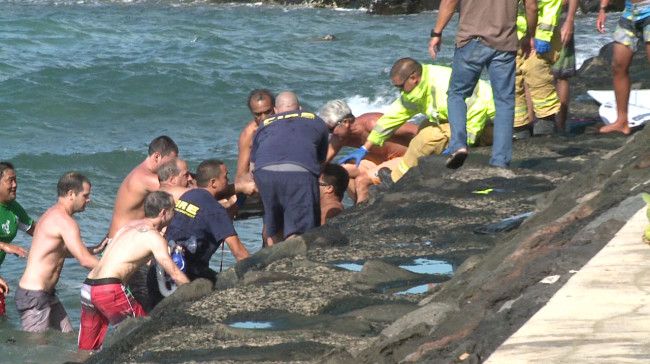 Photo: KHON2
Emergency Medical Services received the call just after 9 a.m. Wednesday the 25th as a near drowning.
Surfers, bystanders and responding firefighters helped pull the man out of the water.
He was hospitalized in critical condition where he later died.
Police said there were no obvious signs of foul play.
More details coming.
This may be related to sizeable SSW swell. Thus, it's a good time be mindful of conditions and one's ability to handle them.
Note: there have been 4 prior drowning's this year, all visitors, all on Kauai.
For stats GO HERE