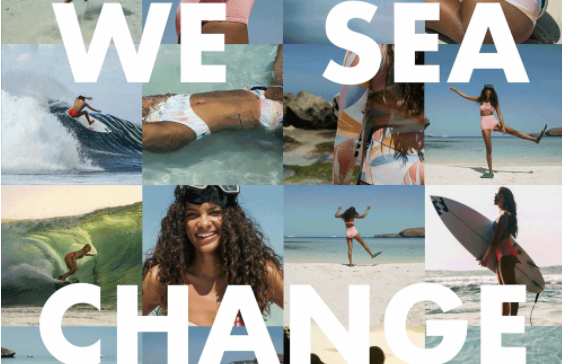 MAHALO FOR ALL WHO HELPED OUT!
What a Weekend…

…ISD + Fathers Day Weekend + tons of sizable SSW-South swells + Monday is the Summer Solstice! SNN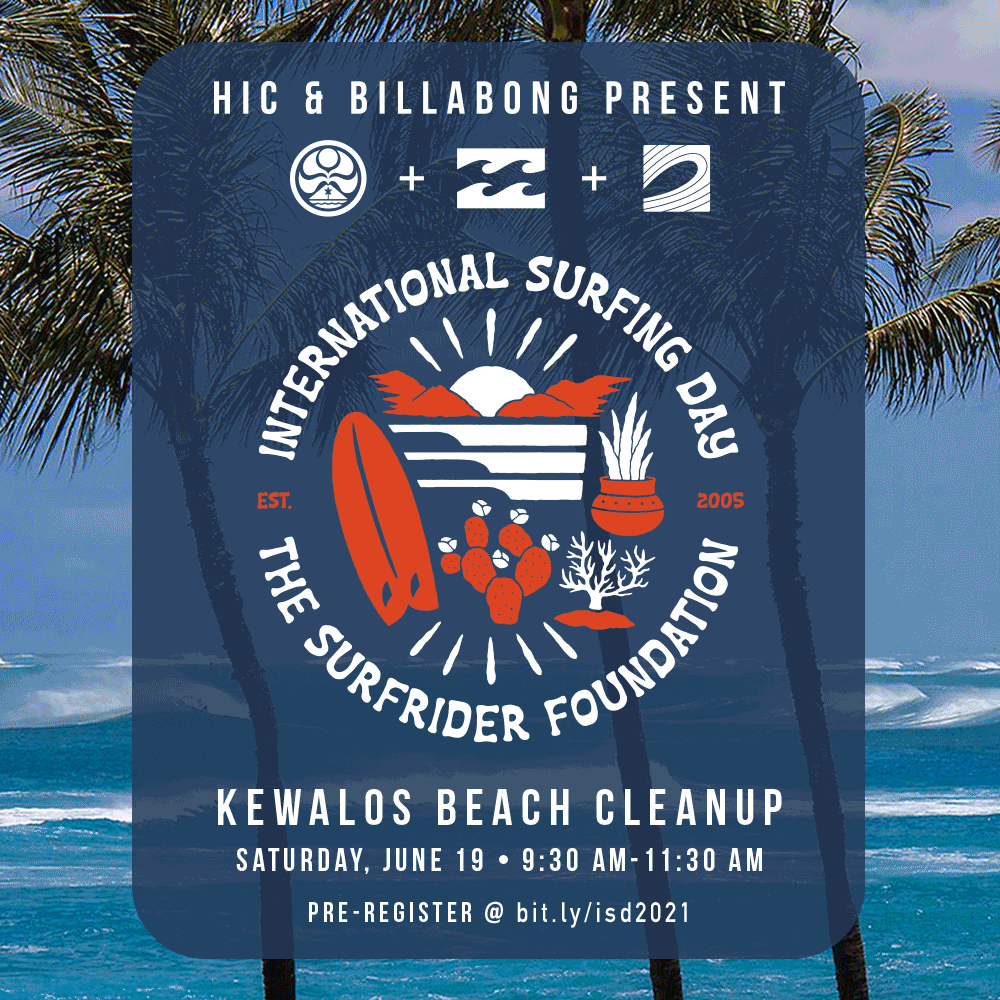 The Surfrider Foundation O'ahu Chapter
International Surfing Day Beach Cleanup
Presented By Hawaiian Island Creations & Billabong
At Kewalo Basin Park
June 19th • Juneteenth • 9:30 am to 11:30 am
"The Beach Belongs to Everyone." 
HONOLULU, HAWAII – Every day, the Surfrider Foundation and its network of volunteer activists work to protect our coasts. On International Surfing Day, we come together and take a moment to celebrate the waves and beaches that we all love.
Surfing is an amazing gift and the beach is an incredible place that should be healthy, safe and accessible to all people. As surfers and beachgoers alike, it is our responsibility to foster a vibrant, inclusive community that comes together to protect and enjoy this extraordinary resource.
Be part of this inclusive community and join HIC, Billabong, and Surfrider this year at Kewalo Basin Park on Saturday, June 19th, from 9:30 am to 11:30 am to kick off International Surfing Day. Those wishing to participate should pre-register at: bit.ly/isd2021
"Mahalo to Hawaiian Island Creations and Billabong for their continued support of the Surfrider Foundation and its initiatives to protect our ocean, waves and beaches. This month, Billabong Womens has launched its We Sea Change initiative which ensures that all Billabong product that touches the ocean is now eco-conscious."
Friends of Kewalos will be on site with an informational tent to share their mission to protect, preserve and take care of Kewalo Basin Park and the surrounding shoreline and ocean, to ensure that the recreational user will continue to have access and the ability to enjoy the area for future generations to come.
Contacts:
Doorae Shin
O'ahu Chapter Coordinator
dshin@oahu.surfrider.org
Mitch McEwen
HIC Brand Manager
mitch@hicsurf.com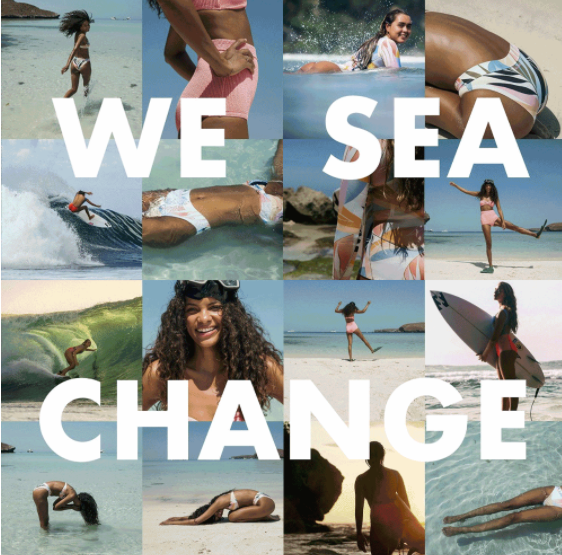 About Surfrider Foundation O'ahu Chapter:
Surfrider Foundation O'ahu Chapter is one of 80 chapters in the nationwide network, with a mission to protect and enjoy our ocean, beaches, and waves, for all people, through a powerful grassroots network. For more information on the Surfrider Foundation O'ahu Chapter and all of their initiatives, please visit us online at oahu.surfrider.org or on Instagram @surfrideroahu.
About HIC – Hawaiian Island Creations:
Celebrating 50 years as Hawaii's biggest and best selection of surf gear. Since 1971, HIC has provided Hawaii with quality surfboards, skateboards, clothing and accessories – by surfers, for surfers. Locally owned and operated, the HIC retail chain includes sixteen stores on Oahu, Maui and the Big Island. Through a commitment to quality, service and aloha spirit, the brand has built a reputation as an icon of Hawaiian surfing recognized throughout the world. Enjoy the ride!
About Billabong:
Billabong is a boardshort and bikini brand committed to the leading edge of surf culture. Founded in 1973 in Australia by visionary surfboard shaper and designer Gordon Merchant, Billabong is laser-focused on sharing the magic feeling of wave riding with the world. That feeling comes to life in many forms, from award-winning boardshorts and swimwear to an eclectic bunch of culture-defining ambassadors to a legacy of game-changing experiences from the ocean to the mountains and beyond. Merchant originally envisioned a world where surfers and the surf-inspired feel special — like they're the luckiest people on the planet. Now distributed in more than 100 countries across the globe, Billabong remains dedicated to his original vision — and making that feeling even more special tomorrow.