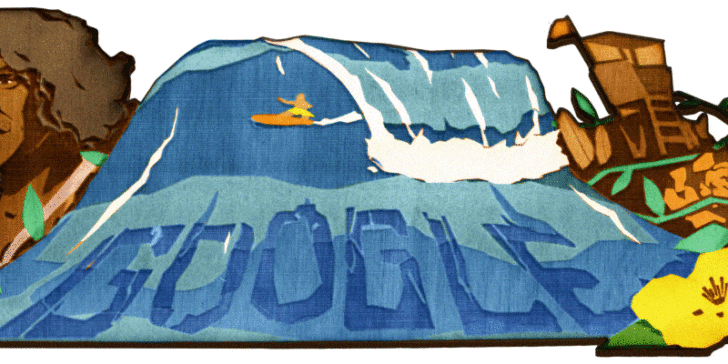 The Legendary Eddie Aikau would have been 73 on May 4th.
Google Doodle paid homage with a nice Gif on the giant tech search company's home page (Duke Kahanamoku was the first to be honored on his 125th Birthday).
There have been over 2000 doodles that ad spice and life to the Google Logo homepage.
The Google Team of Artists in this way celebrate famous people who have a major impact.
Eddie was one of those humans.
Few surfers we ever speak of rise to his status level.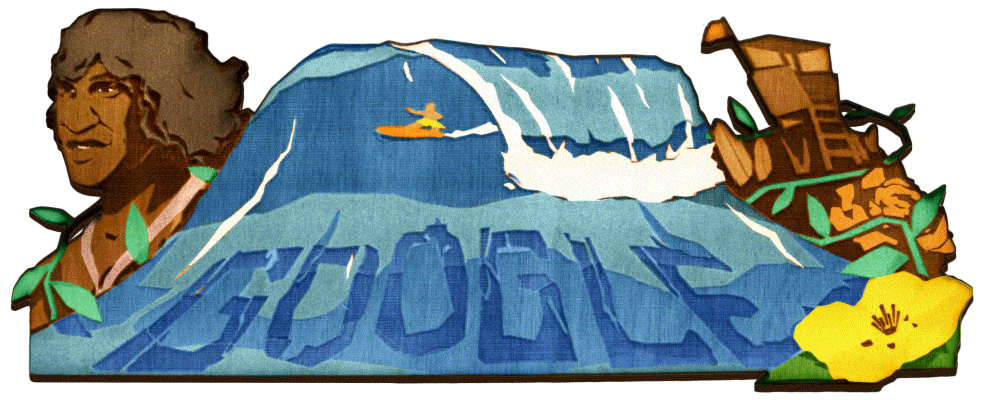 He was the ultimate Big Wave Rider, a true life saver…willingfully manifesting the ultimate sacrifice & greatest love…
Born Edward Ryon Makuahanai Aikau in Kahului, May 4, 1946, the hero was lost at sea March 17, 1978, while trying to find help for the crew of the capsized Hokule'a.
He was trying to paddle in stormy seas to Lana'i and was never seen again.
As the first lifeguard at Waimea Bay on the island of Oahu, Eddie saved well over 500 people and was famous for his ability in big Hawaiian surf.
He won many contests including the 1977 Duke Kahanamoku Invitational Surfing Championship.
He was at his peak when the tragedy occurred.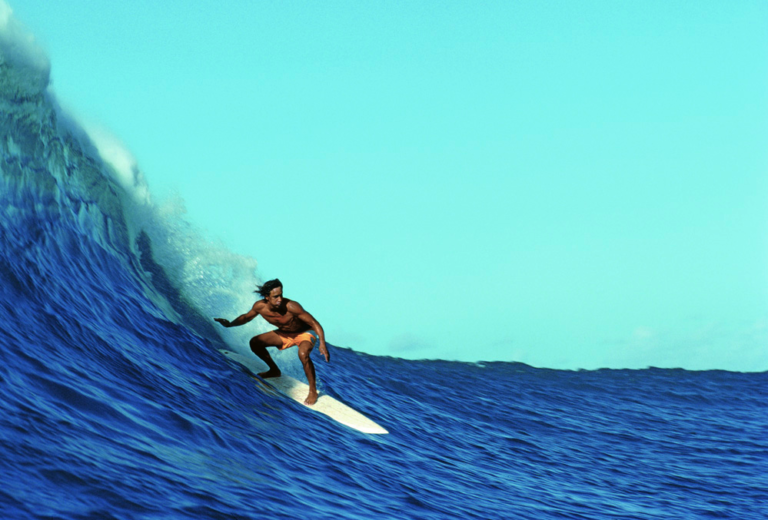 Iconic Photo by Dan Merkel/Sunset Beach A-Frame