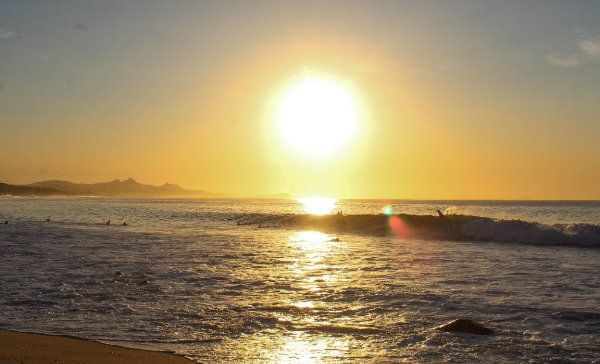 SWELL IN STORE FOR STOP NO. 2 OF NORTH AMERICA JUNIOR TOUR AT ZIPPERS
– SOME OF THE REGION'S BEST YOUNG TALENTS READY FOR OPENING DAY
– SUMMER MACEDO BACK TO DEFEND EVENT TITLE
LATEST: Macedo advanced out of Round 1 earlier this morning, along with a handful of Hawaii athletes competing in the Pro Junior.
Each is working toward an event win plus preparing for the Women's Los Cabos Open of Surf QS 6,000, which will count heavily toward Championship Tour (CT) qualification. Currently, our top 50 ranked Hawaii athletes on the women's international QS include:
#2 – Coco Ho (Oahu)
#4 – Malia Manuel (Kauai)
#22 – Brisa Hennessy (Oahu)
#29 – Zoe McDougall (Oahu)
#32 – Summer Macedo (Maui)
#33 – Alessa Quizon (Oahu)
#35 – Bailey Nagy (Oahu)
#48 – Gabriela Bryan (Oahu)
Mahalo Lauren Rolland…
Media & Communications Manager
Cover shot: The WSL is back at Zippers for the fourth annual Los Cabos Open of Surf Pro Junior, set to start 

Monday, June 11-13

.
Credit: © WSL / Nichols
 ZIPPERS, San Jose Del Cabo/Mexico (Sunday, June 10, 2018) – The World Surf League (WSL) is back on Mexican soil to kick off the Los Cabos Open of Surf Monday, June 11 through 17, beginning with men and women's Pro Junior battles for the first three days of the window. Some of North America's best talents, 18-and-under, will take to the water as the women are joined by a few international threats who have dominated this event since its inception in 2015. A run of good swell is forecast to get the event underway and provide these juniors a chance to show what they're capable of on the high-performance wave known as Zippers.
A preview to the women's Qualifying Series (QS) 6,000-level event, the junior women showcase a glimpse of future generations to come. Though the field will be missing reigning North America Women's Junior Champion Alyssa Spencer (USA) to a fractured tibia, current No. 1 Kirra Pinkerton (USA) is joined by some of the region's best to challenge the formidable international competitors on hand.
Eva Woodland (CRI) enters the Los Cabos Open of Surf for the first time after earning her best result, a third-place finish, to start 2018. The 16-year-old hails from Melbourne Beach, Florida, but represents the country of Costa Rica at the International Surfing Association (ISA) level. Woodland hasn't put together a full season in her young career just yet, but has the potential to be a spoiler this year — currently sitting at No. 3 on the rankings.
"I've never been to Cabo so I'm looking forward to surfing in a new place," Woodland said. "I've just been surfing and working out as much as possible and trying to have a really positive mindset. It was a huge confidence booster to make the Final to start the year. Pro surfing is something I dream of having as a career. The progression in women's surfing is amazing and I'm so inspired by how hard everyone works. I definitely enjoy being part of a momentum in the upcoming generation."
San Clemente, California's, talent pool is seemingly never-ending and Samantha Sibley (USA) is another example of that. Sibley recently celebrated her 15th birthday, but has shown she can compete with some of the QS's best after earning a Quarterfinal finish at the Barbados Surf Pro QS 3,000. However, it was a much-needed result after starting the 2018 Pro Junior season with a throwaway and will need to capitalize on her opportunity to gain ground in Mexico.
"The Cocoa Beach result was lower than I would have liked, but we all have those heats that go our way [or don't]," Sibley said. "Making the Quarterfinals in the Barbados QS helped to bring up my confidence after getting the throwaway score in the Pro Junior to prepare for Cabo. I've been focusing on my backhand and have been working to have a good head space going into the contest. I'm super excited! Cabo is one of my favorite places — the weather, waves and food are amazing.  It's always one of the highlights of the year."
However, both Sibley and Woodland will have to keep out-of-region talents such as 2017 event winner Summer Macedo (HAW) at bay. Macedo was a standout in both the QS and Pro Junior contests last year and looks to return with that same fire once more. While the points didn't count toward the Maui, Hawaii, competitor's season, it certainly sent the word out that she meant business — and ended the year with a runner-up finish at the World Junior Championship.
"I had a stacked Final with the best juniors in the world and to come out on top was such a confidence booster," Macedo said. "I'm really excited that the junior is a separate holding period this year because I'll be able to get my first heat jitters out of the way, get some extra practice in, and be completely ready when the QS starts. I'm so excited to come back to Cabo this year. I just feel so comfortable with the environment and I feel like the wave really suits my style. I've been training really hard these past couple months at home and I'm just going to be so stoked to put a jersey on and let all my hard work pay off."
This marks a marquee, Stop No. 2 on the regional Junior Tour for the North America men. Not only does Zippers provide a high-performance canvas for these up-and-comers to display their potential, but two of three previous winners have gone on to qualify for the Championship Tour (CT) — Kanoa Igarashi (JPN) and Griffin Colapinto (USA).
Taro Watanabe (USA) earned a Semifinal finish at the Pismo Beach Open QS 1,000 to wrap up a solid, first full year of competing in 2017. Now, he begins 2018 ranked No. 3 on the Junior Tour after a third-place finish in Cocoa Beach, Florida. The 15-year-old has the arsenal to be a possible finalist here at Zippers with his powerful forehand, which is being molded by one of the Tour's more prominent late '80s and early '90s competitors.
"The best I did was a Semifinal finish in my first two years a junior and I always wanted to go that one better to make a Final, so I was super happy to make my first one in Florida," Watanabe said. "I have been training with my coach Brad Gerlach every week and he's helped my surfing, so I feel prepared for this contest. I have been to Cabo many times before and I feel really comfortable with it. Most waves on this tour are really small and grindy so it is great to have it at a pointbreak. I am really looking forward to Cabo this year because the waves are so fun and the wave is really like my home break."
Current No. 2 Tyler Gunter (USA) returns to the event that started his remarkable Finals streak — now five consecutive appearances. Gunter's consistency earned him his first trip to the World Junior Championship last year and now yearns to make it back in his final Pro Junior season. But, the North America events are spread throughout the year, beginning in March and ending in November, so Gunter and his fellow junior contingent stay busy in between to keep the competitive fire burning.
"I'm super excited to be going back to Zippers, I have been coming here since I was 14 for this contest so I feel really comfortable at the wave and it's just such a relaxing place," Gunter said. "Making it back to Worlds is definitely my main focus this year. Since there has been so much time off in between the junior events, I have just been trying to do as many QS events as I can to get ready for next year and stay focused for the upcoming pro juniors. I couldn't be more stoked to compete in Cabo. I have so many great memories here, so it would be nice to cap it off with a win."
Event organizers will convene at 7:30 a.m. PST to determine an 8:00 a.m. start for either men or women's Round One action.
The Los Cabos Open of Surf Pro Junior will run June 11 – 13 at Zippers, San Jose Del Cabo, Mexico.