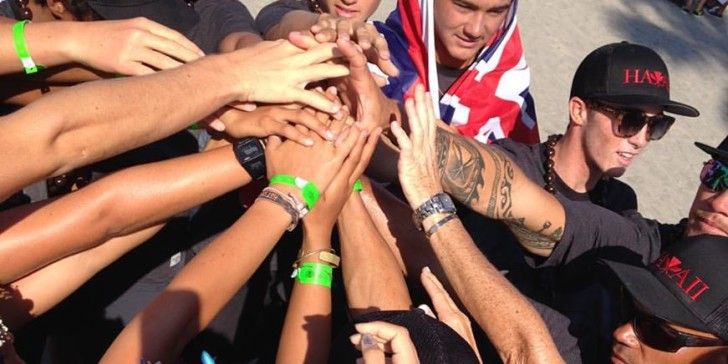 The Moniz Hawaii Ohana ready to go! Photo: Tammy Moniz
Tune in to watch 322 of the world's best junior surfers from 36 countries compete for gold in amazing, offshore conditions in Oceanside, California.
Surfline, the official forecaster, is calling for even more amazing conditions on Wednesday. Surfline predicts 3-5′ wave faces, with occasional larger peaks on the best tides. The morning will feature light offshore wind, trending to light onshore in the afternoon.
Root for your team on social media with the hashtags #ISAworlds and #VISSLAISAworldjuniors.
The schedule for today's competition is (time in PST):
7am – 4 heats Girls U-16 Main Event Round 1
8:20am – 8 heats Girls U-18 Main Event Round 2
11am – 8 heats Girls U-16 Main Event Round 2
1:40pm – 5:10pm – 14 heats Boys U-16 Repechage Round 1North Podium
4 heats Boys U-16 Main Event Round 1
8:20am – 13 heats Boys U-18 Repechage Round 1
11:35am – 5 heats Girls U-18 Repechage Round 1
12:50pm – 2 heats Girls U-16 Repechage Round 1
1:20pm – 4:40pm – 14 heats Boys U-18 Repechage Round 2