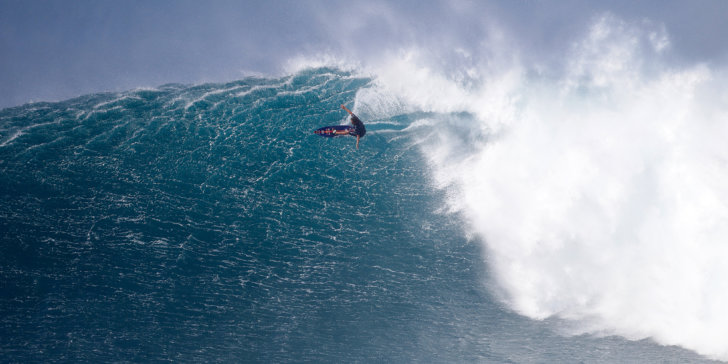 S1E5 HERE (REDEMPTION AT NAZARE')
Go behind the scenes on Red Bull TV with the Hawaiian big-wave surfer.
Front page image: Kai at Pe'ahi. January 22nd, 2020. Photo: Erik Aeder/Red Bull Content Pool
The new Red Bull TV series "Life of Kai" will offer a behind-the-scenes look at the imagination, athleticism and bravery it takes to be Kai Lenny, the iconic Hawaiian big-waver surfer and environmentalist. Here is all you need to know:
– The series will showcase the wild dreams and travels of the world's most remarkable waterman centred around the dramatic 2019-2020 big-wave season.
– At just 28, and already the youngest person ever elected to the Surfing Hall of Fame, Lenny is a once-in-a-lifetime talent and environmental campaigner.
– The two-time reigning WSL Big Wave Awards Overall winner has won numerous big-wave surfing events, eight paddleboarding world titles as well as competition victories in kitesurfing and windsurfing.
– Lenny, who has also pioneered hydrofoiling, will offer fans unparalleled access into the inner workings, daily routines and sterling support system of his amazing life.
– The series chronicles Lenny as he chases two of his biggest dreams: winning the cbdMD Jaws Big Wave Championship and hydrofoiling the largest global waves coming off the Atlantic Ocean at Portugal's Nazaré.
– The Paia native explained: "Growing up on Maui as the son of two lifelong windsurfers, all I ever wanted to do was be in the ocean. It was the one place I felt most connected, particularly in big waves. As I grew, I wanted to expand that connection, so I tried as many different disciplines on the ocean as I could. This series represents me chasing that connection around the world. I feel like I'm still at the starting line in my race to explore the ocean to its fullest extent."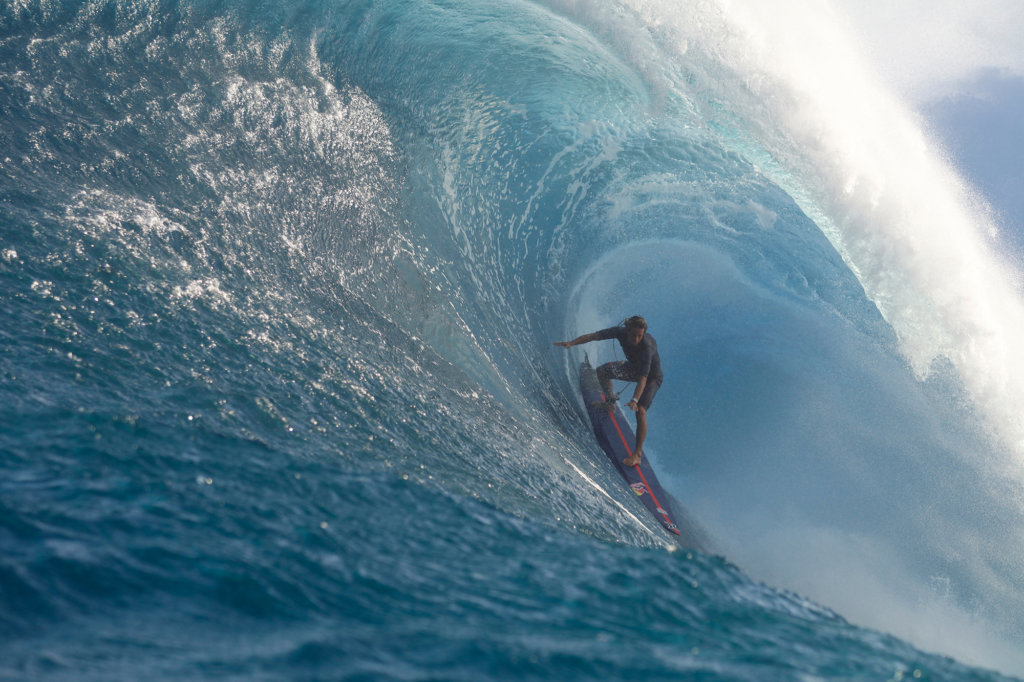 Kai Lenny surfs big waves in Pe'ahi, HI, USA on 22 January, 2020. / Erik Aeder/Red Bull Content Pool
– American surf legend Laird Hamilton declared: "He's one of the true icons of his generation and that entire group on Maui. I think his multifaceted philosophy comes out of Maui a lot. The nature of the conditions there, and the community, it's so wind-driven."
– His mentor Robby Naish added: "Kai's ability to not just dream bigger than any other waterman on the planet, but to take the methodical steps needed to actually realise those dreams, is unmatched. It's been great watching his growth over the years."