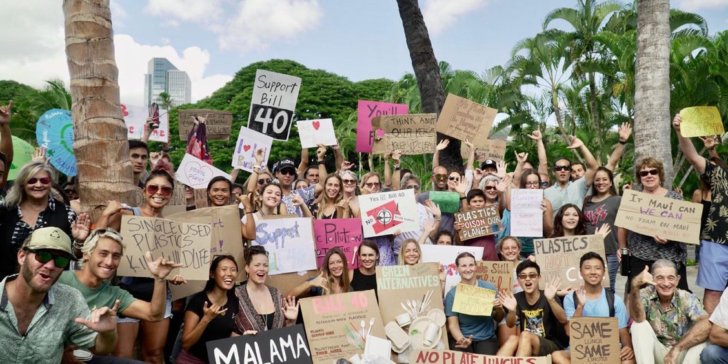 Final Call to Action for 2020 – Save Bill 40

Big business interests are working to delay Bill 40 by two years.
These are the same voices that opposed Bill 40 from the start and have opposed nearly all plastic bans for over a decade.
The City already announced a 90-day Education Period that will allow for businesses to transition smoothly.
This delays the implementation from January 1 to April 1, 2021, giving sufficient time for businesses who have not prepared to get into compliance.
Please help us protect Bill 40, now called the Disposable Food Ware Ordinance (Ordinance 19-30), by signing and sharing our petition.
We are asking that this be the only and final obstacle to the rollout of this law.
We cannot let the voices of a few special interests continue to outweigh the voices of the youth, businesses, and community members who fought for this bill.
Save the Date for Public Hearing
Save the Date to make your voice heard. The public hearing for the administrative rulemaking is Friday January 15 at noon. Our collective support will be key to ensure that this law is rolled out smoothly. Details here.
HOW TO JOIN:
Save the Date for 1/15 @ Noon and Register for the Webex here.
Meeting #: 1462619024 | Meeting Password: 1111
Mahalo for your support
Thank you to all of our volunteers and supporters for making our work possible. This year, we shifted to virtual events and webinars, which are all available to view on Facebook and Youtube anytime. We have also launched our podcast for easy listening.
We have been able to launch several new campaigns to fight for beach access and beach protection across the island, allowing us to achieve more of our mission at Surfrider.
We expanded our Blue Water Task Force Program to expand and improve our water quality testing to 17-20 targeted sites.
Our 11,000 square foot Kakaako Ocean Friendly Garden continues to thrive, with local, edible plants being grown in urban Honolulu as a model of permaculture and local food security.
And we now partner with Kailua Beach Adventures to offer a Beach Cleanup Supply Hub. Here, you can borrow cleanup supplies, walk to the beach, cleanup, and return supplies when you are done. Submit your cleanup at cleanups.surfrider.org.
…and much more!
To support our work, become a member here or
make a direct donation to our Chapter here.
Happy holidays and see you next year!