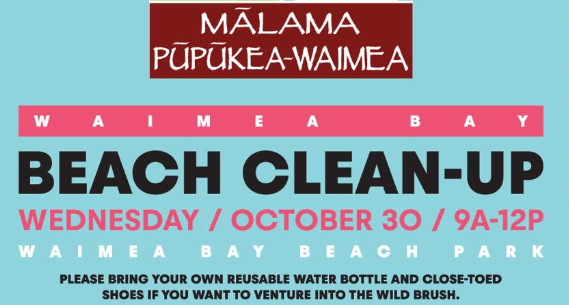 Please kokua and help with the Malama Pupukea Waimea Beach Clean Up in association with the Red Bull Queen of the Bay and and our big wave wahine surfers.
Come ready to make Waimea Bay Beach Park clean as a whistle! Bring your own water bottle, closed toed shoes.
We will provide gloves and bags.
The big wave Wahine will be signing posters and there will be a raffle drawing and pizza!
Join in the fun!!!
PLEASE POST AND SPREAD THE WORD!! Mahalo!