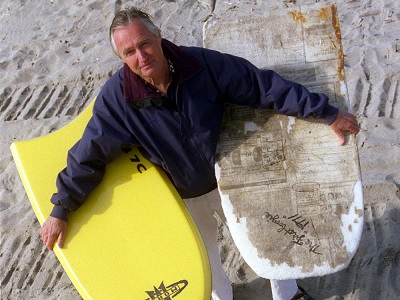 …died Thursday Oct 14th at 86
The World and Morey celebrated 50 years of the Boogie Board…something that has given millions the world over a chance to ride a wave and get stoked.
The Laguna Beach native was living in Hawaii at the time when on July 7, 1971 the Boogie Board was born.
A few weeks ago, Hawaii  made an official proclamation -staking claim as the board's birthplace, gave Morey official recognition as the "Father of Boogie Boarding" and declared July 9 the "Day of the Boogie." They're making plans for a monument not far from where Morey was living and first rode the boogie board near the surf break Honl's at Wai'aha beach in Kona.
What's now commonly called a bodyboard, is one of the most influential inventions to ever hit the ocean.
Mahalo Tom Morey!!
Our thoughts and prayers go out to his family.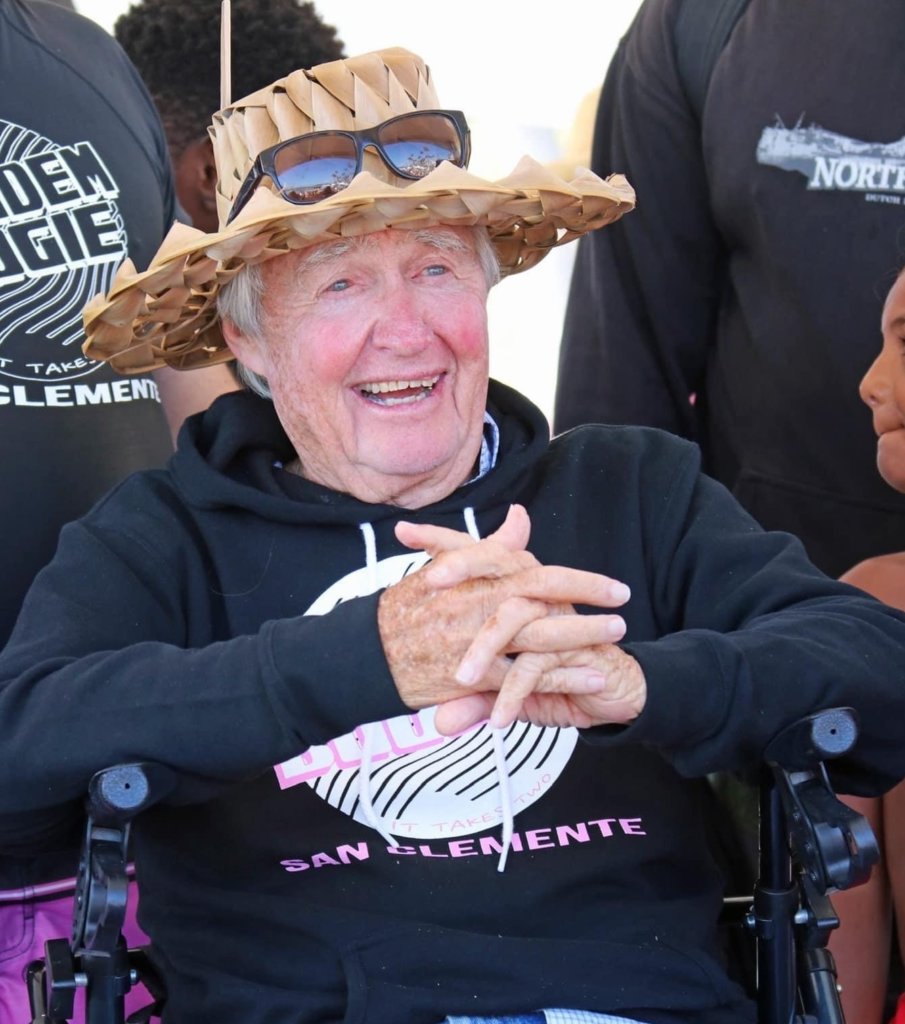 image: San Clemente Times
For his story HERE
and Washington Post HERE