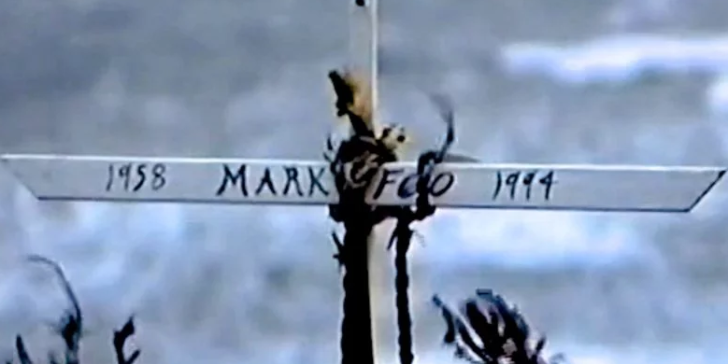 It's hard to believe its been two decades. Mark Foo was among the top most respected big wave riders of the day and thus no one suspected he would be the first Pro that Mavericks would take.

This video shows what happened only on the surface. It's what occurred underneath we'll never truly know.
[caption id="attachment_1209" align="alignnone" width="350"]
Mark's final ride.[/caption]
A legitimate 15-18′ Hawaiian scale barreling West monster. Deceptively powerful and dangerous. This video reveals much more about this waves character. Word has been that this was Marks first wave, after jet lag and no real warm up in the frigged heavy water of Half Moon Bay. Dec 23, 1994.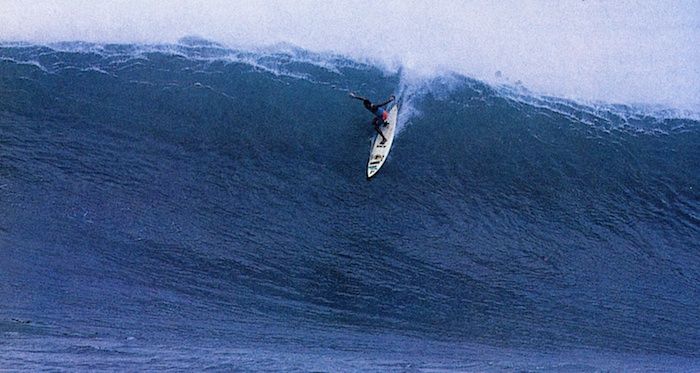 Mark could take the heaviest drops and make 90% of them.
It's ironic that Mavericks turned on Big Time Friday the 19th with one of those massive 'once in several year' swells.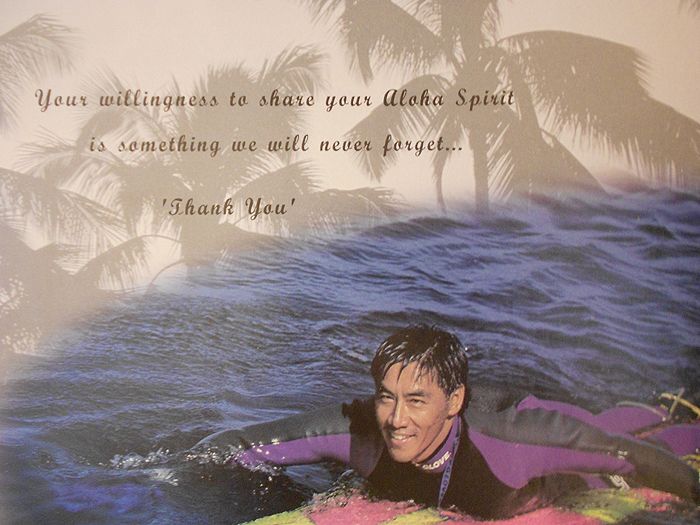 Thank you for the inspiration esp during the 80's Mark! We shared quite a few at the Bay those days and Ill never forget those images of your charging spirit and supreme skill. Aloha, Gary Kewley