Flossie cranked out the 6′ East for us first on the Big Is then Maui and then on O'ahu midday Sunday….today it's down but still doable.
Advisories are still posted for Maui and Big Is Windward and Channels due to winds and waves. SNN.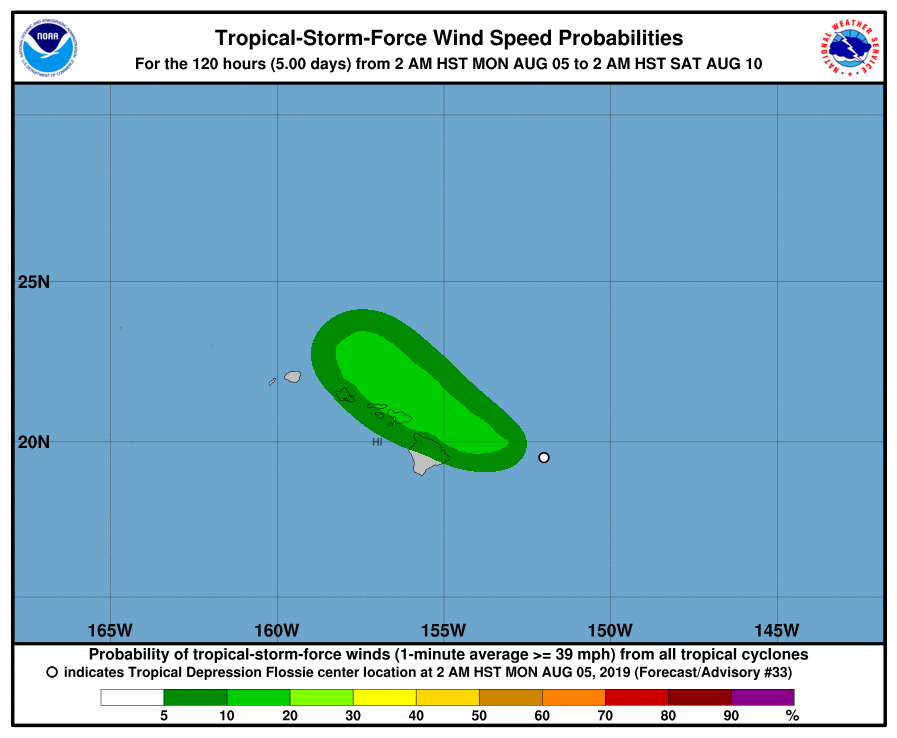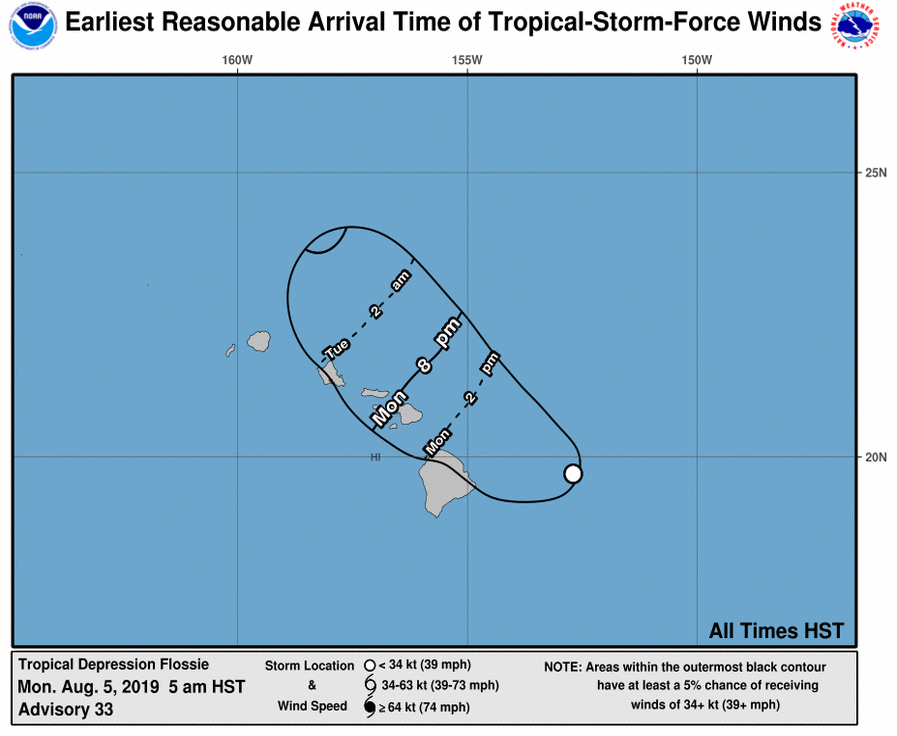 Tropical Depression Flossie Discussion #33
NWS Central Pacific Hurricane Center Honolulu 
500 AM HST Mon Aug 5

A few bursts of deep convection have developed well to the north of
the low-level circulation center (LLCC) of Flossie early this
morning.  The initial intensity for this advisory has been held at 30 knots. The
initial motion has been set at 285/13 knots.

Flossie is expected to make a turn toward the northwest with a
slight decrease in forward speed later today as it rounds the
southwestern periphery of a large subtropical ridge to the distant
northeast. This general motion is then expected to continue through
dissipation late Tuesday or Tuesday night. The latest track guidance
has shifted to the north, and as a result, the official forecast
track was adjusted slightly to the north of the previous advisory.
This will bring the center of Flossie or its remnant low, very close
to the main Hawaiian Islands later today through Tuesday.

Strong westerly vertical wind shear of 30 to 40 knots will continue
to affect Flossie over the next couple days, inhibiting any
intensification or re-organization of the tropical cyclone. Although
brief bursts of deep convection will likely continue during the next
couple days, Flossie is expected to become a post-tropical remnant
low later today, with dissipation expected late Tuesday or Tuesday
night....