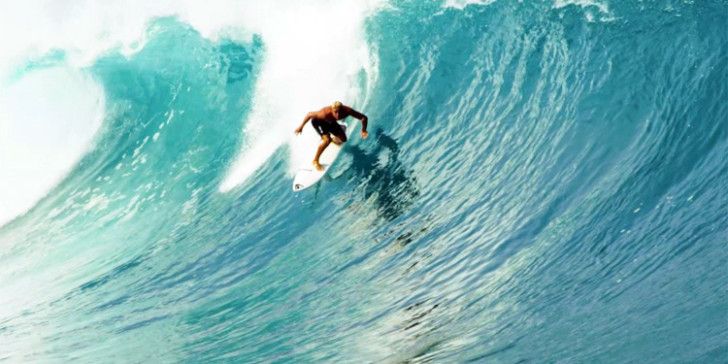 Its a unique and low-key contest, just the way they want it, but its participants are not low key, they're heavy. The rashguard-free, invite-only event once again had an respectful roster of local tube masters.
The 2017 Da Hui Backdoor Shootout had more than its usual dose of drama too – with Kalani Chapman, who almost drowned – and some outrageous waves for shortboard and stand-up paddleboarding; It was four days of incredible surfing.
The elevator drops, flawless deep barrels at Backdoor and Pipe proper.
In the end, only one winner: Koa Rothman for his remarkable performance in the World's most famous wave.
Rothman also rode one of the best wave of the winter season, after excaping a huge 12′ barrel.
Australian waterman Keahi De Aboitiz won the SUP division; Bruce Irons, Mason Ho, Nathan Fletcher, and Tyler Newton (Team Weed Maps) ended up winning the team competition.
2017 Da Hui Backdoor Shootout | Results
Surf
1. Koa Rothman (HAW)
SUP
1. Keahi De Aboitiz (AUS)
2. Mo Freitas (HAW)
3. Kai Lenny (HAW)
4. Bullet Obra (HAW)
5. Nolan Keaulana (HAW)
6. Robin Johnston (HAW)
7. Pomai Hoapili (HAW)
8. Kainoa McGee (HAW)