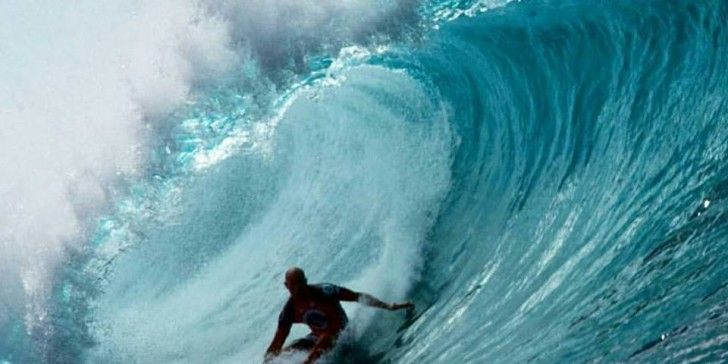 Kelly nailed his 10th Contest victory at one of his favorite places on earth. Kelly Slater found his way back in the winner's circle for the first time in two years at the Volcom Pipe Pro after going the distance in an epic final day showdown that took place in picture-perfect conditions. Thanks for all the sick Photos: WSL/Freesurf/Heff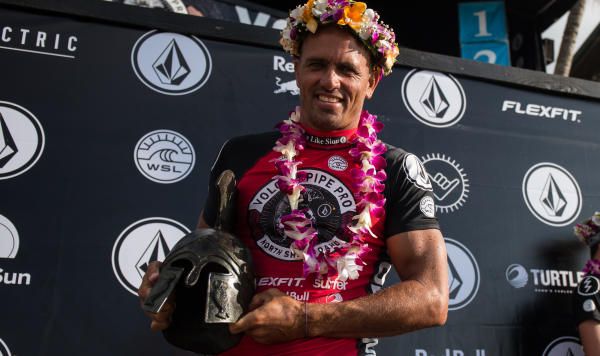 "The waves were flawless," a smiling Slater said after taking the win. "That was what you grow up dreaming about as a kid. To win this contest is great, but we were all just surfing through heats to get some waves…They were the show." On the victory stand, Slater put the whole day in perspective. "It was unbelievable. I can't believe we get paid to do this."
Young guns Makai McNamara, Mason Ho, and Eala Stewart all put on remarkable displays, representing Hawaii's next generation well. But they also inflicted some damage on their local legends. John John Florence and Dusty Payne both fell victim to McNamara. And while Jamie O'Brien and a rejuvenated Bruce Irons advanced to the finals each surfing with their patented brand of Pipe performing, they dodged bullets along the way.
And it should be noted that Florence was putting on his usual Pipe clinics right up until his quarterfinal loss

Video Highlights
Meanwhile, McNamara's most impressive feat came in the semis. After getting called for an interference he patiently waited out the back for a bomb, knowing he'd need a 10 to advance. Remarkably, he found one of the biggest bombs of the day and made an impossible drop before pulling into a massive cavern. He came out with arms defiantly raised, knowing he got the score he needed to advance.
Of course, there were the outside threats, too, led by a crew of Australians like Jack Robinson, Tom Whitaker and Soli Bailey all delivering impressive performances. Whitaker bested his bunch with a semifinal finish.
Then there were surprise packages, none bigger than Marco Giorgi of Uruguay. Giorgi has been competing on the QS for years, but Tuesday was arguably his coming out party, as he sent Jack Robinson, Koa Smith, and Kai Barger up the the viewing balcony.
Ultimately, Giorgi's incredible run ended at the hands of Bruce Irons and Kelly Slater in the semifinals, but his name is now certainly on the radar.
The finals were almost what you'd have predicted on paper, with Slater, O'Brien, and Bruce Irons all in the mix. For Irons, his return to the finals is another sign that his healing process is reaching a healthy phase. For the first time since losing his brother five years ago, Bruce looked like Bruce, and the fans loved it.
43-year-old Slater made it back on top for the first time in two years at the Volcom Pipe Pro with a vintage performance. Photo: WSL/Freesurf/Heff
McNamara, meanwhile, was enjoying his biggest coming out party to date.
Makai had a legitimate shot at making an upset too, after nabbing an 8.67 in the final. But the 20-year-old, who wasn't even alive when Kelly won his first Pipe Masters, couldn't manage to find a backup wave.
Slater was his usual Slater self at Pipe, bending into all kinds of yoga positions while threading both the lefts and rights. By taking the win, he secured his 10th career victory at Pipeline which now includes 7 Pipe Masters, 2 Volcom Pipe Pros, and one Da Hui Backdoor Shootout.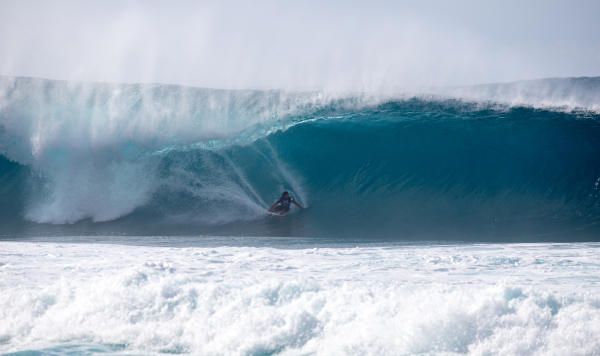 Bruce Irons has been putting in his water time of late, and it paid off this week.  Photo: WSL/Freesurf/Heff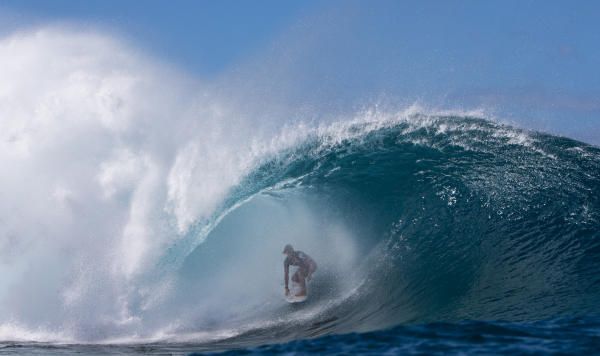 John John Florence showed why he has four Volcom Pipe Pro helmets to his name in the early going, but was upset in the quarterfinals by a fired-up Makai McNamara. Photo: WSL/Freesurf/Heff