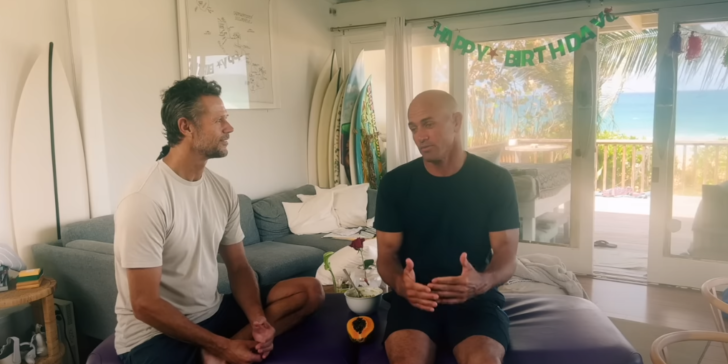 Full Interview | Jason Gilbert Official
Kelly Slater Shares His Health Tips For Surfing Longevity Full Interview Kelly Slater shares his knowledge of health and well-being.
Find out how it has contributed to his surfing longevity In this video, Kelly Slater talks about his relationship with health and well-being and it's importance in contributing to his performance and surfing longevity.
His wealth of knowledge has enabled him to make the healthy choices required to function at the elite level that got him to 11 world titles.
Still competing at 51 years of age, healthy habits are a vital part of his life.
There are many important nuggets of information in this interview which you can apply to your own life so that you may not only increase your level of current health but also invest in you
Let us know what you thought of it in the comments!